When we first went to Silverwood years ago, my family and I stayed a single day there. Of course, that was back in the early 90s when our favorite theme park could be conquered in a day with no issues. There were fewer attractions, and there wasn't even a water park yet! Today, however, with all the fun that Silverwood offers, we make it a point to devote at least three days to the park. On top of that, a multi-day ticket at Silverwood is surprisingly affordable, so we really can't go wrong. Here's my case for a longer trip to Silverwood!

1. One Day For Rides
We like to take a day to focus on rides, carnival games, and the train ride. We usually hit up all the popular rides in the morning right when the park opens to avoid longer lines later in the day (also- if you want to go on the log ride or the raft ride, it's a great time to see those as well). Taking just a day to do these rides allows us to leisurely go about the park, take in the sites, enjoy the scenery, and pace ourselves. It also is an excellent way to allow the adults to have some fun and balance it out with some time on the kiddy rides for my children. Here's my little secret- the kiddy rides are my favorite time to sit down and enjoy a snack or a drink while my kids play their hearts out. All of the rides are in a compact area, making it easy to keep an eye on even our busiest kids.
2. One Day For Water Park
Boulder Beach deserves a day of its own. By giving a whole day just to the water park, we are able to enjoy the lazy river, the TWO massive waves pools, all the slides, and even all the treats. We like to preorder a cabana from the Silverwood website because it gives our family a quiet, personal retreat throughout the whole day where we can meet, eat, and relax without worrying about someone sitting in our lounger! A day in the water park can be exhausting, so it's nice to pace ourselves and take our time as we enjoy the attractions. It also makes you feel less frantic because you know you can always come back to the slides later in the day if the wait is too long when you first want to ride it. Our water park day is always one of the best days of our trip.
3. A Whole Day To Finish Checking Off The List
Our third day is usually divided by both the theme park side and the water park side. On our third day, we go on rides we may have missed, and we also go on rides we love and want to experience one more time before we leave. This season, the new Stunt Pilot roller coaster will likely have long lines since it's brand new, so it wouldn't hurt to try to ride this one again if the line isn't terrible. Our third day is an excellent way for everyone to walk away from the trip feeling satisfied and we never once feel rushed because we always give ourselves more than enough time to see and do it all.
4. Beyond The Rides
When some people go to Silverwood, they are immediately drawn to the big roller coasters. I don't blame them- YOU CAN SEE THEM FROM MILES AWAY! However, Silverwood is so much more than roller coasters. Their food is fantastic (and surprisingly inexpensive for a theme park!). The food alone is a trip for us! We enjoy the ice cream, the root beer, the barbecue, Lindy's Restaurant, and everything in between. No trip to Silverwood would be complete for our family without a culinary trip around the park. To save money (and stomach space), we like to buy a snack and share it. This means we can all get a taste and no one walks away feeling like they're on the brink of a diabetic shock (though their funnel cakes, topped with ice cream, are pretty darn good). In addition to the food, the magic show just can't be missed. As someone that has seen some of the top acts in Vegas, I can tell you that Nick Norton's Phantasm is nothing short of spectacular. It's also a great place to grab YET ANOTHER snack and enjoy some air conditioning while watching some spellbinding tricks with your family.
5. More Time Together As A Family
In the end, this is what it's all about, right? Family memories made in Silverwood will last a lifetime, so why rush through it? Some of the best memories as a family were made right here in the park. I still remember seeing my extremely timid three year old daughter's face as she got DRENCHED on the raft ride, Thunder Canyon. I still remember my son's reaction when Nick Norton made his assistant, Amanda Norton, float on stage. I still remember when my wife and I enjoyed a pina colada while our kids played in the splash pad in a quiet corner of Boulder Beach. I cherish these memories because they are times when my family was together, and everything was great. 
So, this summer, you might want to consider a longer trip! What's your perfect amount of time for Silverwood? Let us know!
Meet The Conductor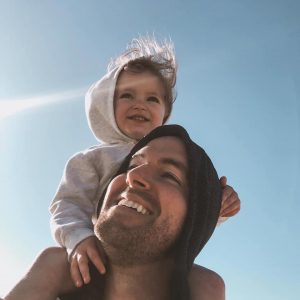 My name is Shaun Fisher and I absolutely love going to theme parks with my family. I'm an online Language Arts teacher and a father of 3 beautiful children. I started the website Park Padres so I could share my love of theme parks with others and give tips and advice when traveling with children. For me, a theme park is one of the best ways to have fun as a family!