If you have been on the fence about whether a Silverwood season pass is worth it or not, we're here to tell you that this really is one of the best, affordable options for family fun in the Pacific Northwest! No matter how close or far you are from Silverwood, you will not regret having a season pass once you buy it & you will quickly realize that the benefits make this pass such a worthwhile investment for memories you will make together as a family!
Why a Season Pass is worth it at Silverwood:
Cost-Effective
The biggest reason to buy a season pass to Silverwood is that it's the most cost-effective option for visiting multiple days or multiple visits! If you plan to visit Silverwood at least 4 days a year, a Season Pass will totally pay for itself! Silverwood opens at the beginning of May for & then it runs all the way through the end of September, so that is plenty of time to put your pass to use! Plus, you get all of the extra benefits of the pass, too, to save even more!
Silverwood is packed full of fun activities for any age & 1 or 2 days is not nearly enough time to fully experience all that the park has to offer! When you buy a season pass, you don't have to rush & try to see everything all in one or two days! That makes an exhausting time for the whole family! It's so much nicer to enjoy your time & not rush through the park, but take in the Nick Norton Magic show, ride the train ride & enjoy some sunshine on the lounge chairs at the waterpark in between rides or waterslides.
With a season pass, you have multiple days to enjoy the park at your own pace, not trying to squeeze in all of the activities. Head there on weekdays when it's quieter or come during the spring or fall when crowds will be lighter on the weekends. You can head to Boulder Beach water park on one of the scorcher summer days when you all need a break from the heat & a few hours at the water park sounds heavenly! Or make it a night of fun & head to the amusement park for a delicious dinner & dessert & have a blast riding the rollercoasters with lighter crowds & enjoy the lights & sounds of the park at night.
Great gift idea for grandparents to give grandkids 
Looking for the ultimate gift idea for Christmas or birthdays – give the gift of memories instead of material items that kids or teens will outgrow quickly. A season pass to Silverwood is the perfect gift idea from a grandparent to their grandchild, to give them a summer of fun at the amusement & water park! An experience gift provides so many opportunities for memories they will treasure forever! There is even the Silverwood Gold Pass which provides 2 extra tickets each visit, so grandparents can come along or kids can invite a friend each time they visit, too.
Keep Teens Busy All Summer
As kids get older, it can be harder to find ways to keep them active & getting outdoors, so Silverwood is the perfect option for a summer full of fun for teenagers! You can coordinate with the parents of your teen's friends to come up with schedules during the summertime where one parent drops off for the day & the other parent picks up to carpool together.
Silverwood makes it an easy place for teens to hang out independently, too, with the VIP card. This is a free, reloadable Silverwood debit card for all your in-park purchases. You can add or remove money from your account whenever you want & kids & teens can have their own cards to use at the park. If your teen forgets their card, they can use their VIP key number in the park. (This is so convenient especially for Boulder Beach, so you don't have to keep going to your locker for money).
Extra Savings
Not only will you save money on tickets with a season pass, but, you'll also get additional savings throughout the park! You can receive a 10% discount at the Silverwood RV park, which is right across the highway from Silverwood, next to the parking lot. This is the best place to camp/take your RV if you want maximum time at Silverwood & want to save the most.
You'll also save an extra 10% on food, drinks (excludes alcohol) & retail purchases throughout the amusement park & water park. Just show your season pass when you check out for the additional savings, which will really start to add up! And don't forget about free parking when you are a season pass holder! Just show your season pass at the gate for no parking fees! This will save you $5/day! 
Having a season pass to Silverwood has given us the freedom to enjoy our visits more & not feel the pressure to make every minute count & see & do *everything* on our list! We have plenty of time to ride everything we want during the summer, So, we can take breaks during the busier times like reading a book on the lounge chair in the sun or relaxing on the lazy river with a drink in hand. Grab that season pass for the whole family & get ready for a summer full of action-packed fun in the sun!
Meet The Conductor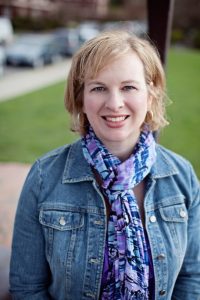 Jen Dotson is the co-owner of Thrifty Northwest Mom with her business partner, Sia Hills, where she's been blogging for over 12 years. She lives in the south Puget Sound area of Washington with her husband and 12 & 15-year-old daughters. She was a military kid who grew up living all over the US, but her favorite destination has always been the  Northwest. She & her family love to travel & explore around the PNW & they love outdoor adventures such as hiking, kayaking, snowshoeing, & more. She loves to share ways for families to make memories together exploring the beautiful PNW & all it has to offer!