We have made a few trips to Silverwood that included multiple generations of our family. There is something especially wonderful about enjoying the park with grandkids and grandparents. Not only does it create special family memories, but it can also bond a family together.
Silverwood is set up in a way that makes it enjoyable for all ages, so if grandma and grandpa have been looking for a theme park vacation to enjoy with the family, this is the one!
Silverwood even has a special grandparents weekend in September, where they get in FREE with a paying grandchild.
When traveling with grandparents and grandkids together, it is important to plan out the trip so that there is something for everyone to enjoy. It often also means planning it at a pace that everyone can enjoy as well.
Here are some tips we have learned over the years to make the trip the best it can be for everyone.
Include Everyone In The Planning Process – 
It is important that grandparents have a spot they are comfortable lodging at, that budgets are discussed, and any other particular needs they might have. To do that, be sure to include everyone in the planning process.
One option multi-generational families often love is to stay in the Silverwood RV Park – If you have an RV. The Silverwood RV Park is within walking distance to the Theme Park and Boulder Beach Water Park, making it an attractive option. You can set up camp, so everyone has their own space, but the kids can run back and forth between them. Everyone can enjoy the park when they want, or head back to the campsite to relax when needed. This works especially well when traveling with young kids or older grandparents, who may not enjoy going at the same pace as the kids do all day.
Build In Some R&R Time
While my mom loves to watch her grandkids enjoying the park, chasing them from ride to ride can be a bit much. We have found that building in some pit stops allows her to re-energize and enjoy the day as much as the kids. This could mean leaving the park for a break mid-day and returning or leaving earlier in the evening. There are also many places at Silverwood where everyone can have a little downtime too.
Here are some of the spots my mom enjoys at Silverwood to take a rest break, and we think others might too.
There are plenty of chairs and benches throughout the park. We even found these nice little spots that spray out water to keep you cool. One of my mom's favorite spots to sit for a minute, though, is the Quiet Garden.
If you want to get away from the crowds a bit, the Silverwood Coffee Roasting and Trading Co. is air-conditioned, usually not crowded, and there are soft seats to relax in.
Build in a train ride, for lots of sit-down enjoyment. You can purchase snacks and drinks on the train. I recommend finding a spot in the covered part of the train for the grandparents. Most of the ride is shaded, but you may be waiting out in the open sun (or rain) if you board early. The Train Depot itself is air-conditioned, so it may be a more comfortable place to wait until the train is closer to departing (on the hour).
Plan a meal around the magic show. The family can enjoy dinner + a show, and again it is in an air-conditioned space that provides lots of time to sit down and relax.
A Couple More Ideas on Where to Get Out of The Heat:
·     The Main Street Theater is air conditioned (and almost never busy). Take a break in here, grab a drink, refill, and relax an old movie.
·     The Saloon next door, offers entertainment throughout the day. This is another air-conditioned spot that is great to sit down, enjoy a cold drink, and relax for a bit.
· Sit down for a meal at Lindys, the only full-service restaurant in the park. My mom loves to break the day up with a sit-down meal, and it is nice to get out of the sun for a while here.
At Boulder Beach, there are a couple of great options to stay cool.
If you want to splurge a bit, the Cabanas are well worth it. This gives the entire family, including the grandparents, a dedicated spot to relax and meet up and the ability to store some of your things. It is wise to reserve these as soon as you know you will be heading to Boulder Beach, as some summer dates fill up quickly.
If this is not in your budget, my mom (my kids' grandmother), loves to find a spot early where she can comfortably lounge during the day. There are a few of these arbor areas around that are free to use if you get there to get a spot early enough.
Make sure to pack sunscreen and a sun hat. You can buy one on Main Street if you do not bring one.
Plan Ahead for Any Special Needs
Ensure you have considered any special needs for anyone in your party before heading out. 
Accessibility Options 
If you are traveling with anyone who may need accessibility to wheelchairs, sign language, special ride access needs due to disabilities, service animals, or anything else, be sure to check out the Silverwood Accessibility guide ahead of time for more information.
And lastly – TAKE LOTS of pictures! This is a vacation all family members will treasure for a very long time, so do not forget to capture those special moments together at Silverwood. 
Meet The Conductor
Sia Hi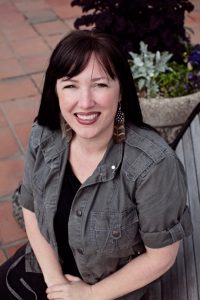 lls has been blogging professionally for over 10 years, and currently co-owns Thrifty Northwest Mom with her business partner, Jen Dotson. Thrifty Northwest Mom is a lifestyle blog, sharing money saving tips for travel, online shopping, DIY and more. She currently lives in the South Puget Sound area of Washington, and loves the Pacific Northwest. Sia's favorite thing to do is to spend time with her family, whether at home or out exploring the world together, and enjoys sharing tips to help other families do that too.