Cashless at Silverwood
As you already know, the coronavirus disrupted our world in many ways and changed procedures at many businesses. One of the ways meant to curb the spread of germs was for businesses to take on cashless operations. As you can imagine, Silverwood sees many transactions daily throughout the park, meaning that a few virus-polluted bills could wind their way all through the park before each day was done. For the immediate future, at least, Silverwood has also implemented cashless options in the park. At first, the change might seem daunting, but actually, guests are still treated with a wide variety of payment methods that are comfortable to them.
While cash is more of a limited option, every point of sale register, from the restaurants to gift shops, accepts most credit cards and debit cards. In addition, they have also been upgraded to accept payments made through Apple Pay and Google pay.
The New Cash Band
A guest of Silverwood can now pay for items in the park with a simple and free waterproof wristband known simple as a Cash Band. This new form of payment is so simple, and you'll wonder why they didn't think of it sooner. No more fumbling around in your purse or looking for your wallet. Your funds are right there on your wrist! Here is how it works:
– When you purchase your tickets online, you will be given the opportunity to add cash to each ticket.
– Be sure to give each ticket a name so that the right amount of cash gets distributed correctly on each of the tickets.
– When you enter the park, each ticket holder will receive Cash Band when they go through the Entrance Gate.
– The money you allotted for on each ticket has already been loaded on the Cash Band.
– Need to reload money on the Cash Band? No problem. You can do so at any register in the park at any time!
– At the end of the day, Silverwood will refund your money back on the credit card that you used to purchase the tickets to begin with. This can be done be before you leave the park or even after you get home! Just log back into your Silverwood account and proceed to the "Manage Your Cash" link.
Benefits of the Cash Band
– You don't have to worry about losing your wallet.
– Reloading is easy.
– It's waterproof, so it's super-handy while visiting Boulder Beach. (We saw people using it to buy drinks while floating on the Lazy River!)
– Getting your leftover cashback is super easy.
Reloadable Gift Cards
For those who prefer, Silverwood still offers gift cards that work the same way as the Cash Band. It is an easy way of providing yourself or your child with a means of purchasing anything in the park without having to handle cash. Gift Cards can be purchased online or at any Point of Sale location in the park. Gift Cards purchased at the park must be paid for by credit or debit cards, and additional money can be added to any card at any Point of Sale location in the park at any time. Additionally, if you purchase your Gift Card online, you may log back into your account at any time and add additional funds to any of your Gift Cards.
The Silverwood VIP Club Debit Card
This is sort of the best of both worlds. First of all, the reloadable debit card is free for all guests. You can order one online when you order your tickets, or you can pick one up at the Season Pass Desk during your visit.
Second, the VIP Card is NOT a credit card, so you don't have to worry about allocating extra debt by using it.
The VIP card is completely flexible to your budget. You can add or remove money from your account whenever you would like. It's also secure, and it features a picture of the cardholder's face on the card and on the computer when it is scanned. Nobody can use it but you.
What if you forget it at home? No problem. The park has all of your information saved in its secure database. All you need to know is your VIP Key, and you will be able to use your card throughout the park. This comes in handy when you are enjoying Boulder Beach and don't want to go to your locker to get money.
Finally, if you're a Season Pass holder, you are already in the club! All season passes double as a VIP card and receives the same cashless benefits.
Donation Coins
For many years, guests would hop on the Silverwood train just to get robbed! All for a good cause, of course. Every dollar and every penny went to the local Children's Village. This meant more resources were going towards a trauma-responsive safe haven, restoring trust and hope for children and families who experience abuse, neglect, or are in crisis. But with the park moving towards a cashless system, this made donating a little more complicated. The solution to that is the NEW donation coin! This coin can be purchased before your train ride and also allows guests to interact with the story. You can learn more about this on your next train ride this summer!
Meet The Conductor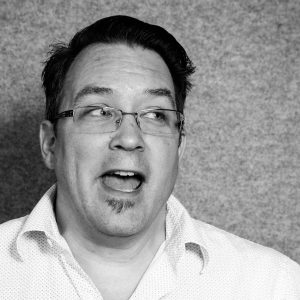 Jeffrey Totey and his wife live in the greater Seattle area and is a freelance writer and owner of Writer of Pop Culture website which focuses on pop culture, movies, TV, theme parks and more.