I am a small business owner in Spokane, WA and my heart goes out to all the local businesses that have been negatively impacted by the spread of COVID-19. I feel blessed that Silverwood has given me a platform to share my experiences and I want to use that in a positive manner to help others and do my part.
Whether it's your favorite neighborhood coffee shop, your best friend who owns a storefront, or a local grower you support at the farmer's market, countless businesses have been disrupted and I believe that if we work together, we can help! My family recently visited Silverwood and we decided to support a few local businesses along the way.
Read on and follow our day of fun!
When planning our trip, we visited the GoLocal website. This is a great resource for finding awesome local businesses and the great deals they are offering! We picked a few of our favorites and hit the road!
No day can begin without a good cup of coffee, at least not in my world! If you're coming in from Spokane, make sure to stop at Sams and Coffee for some road trip treats. The kiddos o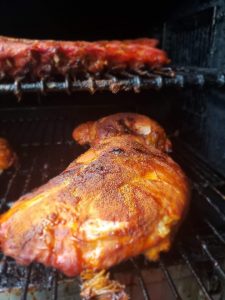 pted to try out the Breakfast Burrito and Italian Soda's while my fiancé and I went with coffee and Protein Bowls. The customer service was outstanding, and everything was affordable, delicious, and just what we needed to begin our day!
Earlier that week, we decided that we needed to update our family photos. So, we invited along Jeremiah McCabe Photography to capture some great shots of us enjoying the park! If you are looking for some family photos, we highly recommend!
After a fun filled day, we were tired and ready for some rest and relaxation. So, we headed to Sandpoint and picked up food to-go from the Farmhouse Kitchen & Silo Bar. Their southern style BBQ with local meat and house-made sauces was to die for and our curbside experience was simple and easy!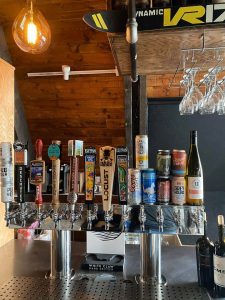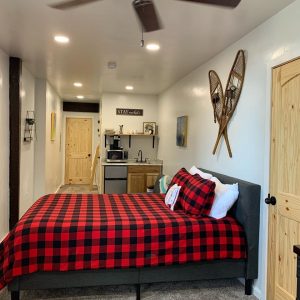 Next stop, The St. Bernard on Schweitzer Mountain in Sandpoint, Idaho, because all good BBQ should be paired with a great beer. Not only can you rent an amazing room above the lounge, they have an incredible selection of beer! So, while the kiddos disappeared to play on their tablets, we were able to enjoy some of quality adult time!
As our quick family getaway came to an end, we were already planning our next trip to Silverwood and mapping out how we could support more local businesses along the way.
Silverwood and I encourage you to support local. Try something new or show one of your long time favorites some love.
The outbreak of COVID-19 has taken a toll on many people, families, and organizations and has resulted in difficult times for many of our local businesses, which are incredibly vital and unique to our individual communities. Some businesses have been forced to temporarily close, and many others have had to scale back or change their operations completely. While it is easy to feel powerless in a time like this, there are still things we can do to support them. This is a stressful time for everyone, but a little bit of kindness goes a long way!
About The Conductor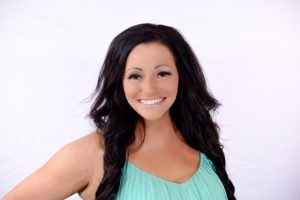 Allison is a small business owner who once struggled to keep her businesses social.
Her expertise comes from experience, trial by error, extensive research, and plenty of failures. Over the years, she has learned exactly what it is that business owners struggle with most. It is these life lessons that have inspired her to provide her fellow business owners with a service that will make a difference in their business the same way it has for her! Her goal is to use her expertise to help others find the hidden revenue opportunities in Social Media so that they too can achieve the success they deserve without the stress that social media causes them!
As a result of the successful business that she has built, she is able to pursue other passions! Allison is active in the community, works with several non-profits and it is her mission to spend her free time uplifting other women through her Passion Project the BuildU Girl Gang. Her resume includes owning and operating three companies, teaching Social Media courses at several local colleges, consulting for large corporations and she has opened 13 businesses from the ground up. With a passion for business and marketing, Allison topped off her education earning a master's degree in Organizational Leadership from Gonzaga University. To summarize, this woman is a force to be reckoned with. A one-woman wrecking ball!