The first things you see when you approach Silverwood are gigantic roller coasters and a drop tower, complete with distant screams of the brave souls riding them. There are tons of obvious things to do with older children, teenagers, and adults, but what about the small children in your group? Luckily, they aren't left out of the equation at Silverwood. In fact, they can have just as much fun as everyone else.

Garfield's Summer Camp is the most obvious section that caters to the younger crowd. There is a kiddie train coaster, some spinning rides, a great play structure (near some much-needed shade for parents), a frog hop ride, a giant swing, bumper boats, and many others that are sure to delight your little ones. One of my favorite memories was actually riding the bumper boats with my 3-year-old daughter (who was in the boat with me) and my 6-year-old son (who had his own boat). The bumper boats have squirt guns on them, and we did NOT hold back and left the attraction completely drenched. It was awesome!
It's also worth mentioning that some of the other attractions are also suitable for smaller children. Silverwood's height restrictions are different from some other larger theme parks and they just might surprise you. We took our tiny 3-year-old girl on the Roaring Creek Log Flume and the raft ride, Thunder Canyon. It was so much fun experiencing these "big kid" rides with her and it was a great way to cool off in that hot Idaho summer heat.
On the other side of the park, you can't beat the amount of fun that your little kids will have at Boulder Beach, Silverwood's amazing water park. The huge water structure, topped off with an enormous bucket of water that drenches little tykes every so often, was a favorite for my kids. It's full of twisting slides that are tamer than the others in the park and are a great way to get them to try something new and much less terrifying. My kids could've stayed here all day and would've been very happy.
Boulder Beach also includes a great lazy river, which is fun in a tube, and just fine without one. We loved drifting around again and again, going under bridges, dodging blasts of water, and bumping in each other. Since the lazy river is so big, it never felt too crowded, and it was a fun way to spend time together.
Then there's that amazing wave pool. There are actually TWO massive wave pools that your little ones can enjoy, which helps disperse the crowds out a bit. We have found that the farther wave pool typically had fewer people in it (but don't tell anyone our little secret!).
Just beyond the wave pool is the kiddie splash area, which is more suited for the smallest of kids if the water structure might be too much for them. It was so calm on this end of the water park and it was a nice change of pace for my children (and for the parents as well, since we kicked back and grabbed a few pina coladas while we lounged and watched).
As you can see, there's so much to do for little ones, that it might be a little daunting. To take the pressure off, we always come with a stroller. Our choice of stroller isone that is big enough to not only accommodate a child, but one that can carry a bag or two. This allowed our kids to take breaks when needed and gave us a place to store their necessities. We also bring some of their favorite snacks and plenty of water to keep them hydrated.
Speaking of taking breaks- do it often! Stop at the magic show, sit on a bench and enjoy an ice cream, or take a ride on the train. Remember, a trip to a theme park is truly stimulation overload for little kids, so it's okay to take it slow and easy. There's no need to see or do it all in one trip!
Pacing yourself and gauging the mood of your kids is the recipe for success when doing Silverwood with little kids. You can't expect them to walk miles and miles each day, get up early, stay up late, and eat junk food without a few hiccups- you're bound to have a few of those. However, when you adjust your expectations and make the trip comfortable for them, it will be fun for the whole family. Enjoy those benches, let them run in the many grassy areas, give them a nice treat here and there, and focus on making the trip magical for them. If you do it right, you'll likely create some magical memories that they'll forever cherish.



Meet The Conductor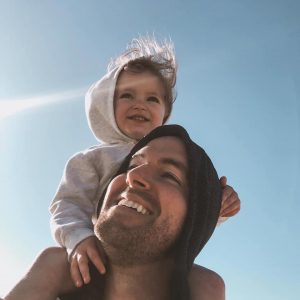 My name is Shaun Fisher and I absolutely love going to theme parks with my family. I'm an online Language Arts teacher and a father of 3 beautiful children. I started the website Park Padres so I could share my love of theme parks with others and give tips and advice when traveling with children. For me, a theme park is one of the best ways to have fun as a family!