Welcome Conductors!
Here we go! The gates are open, and we are ready to kick start another memorable season here at the park! Every season we select the brightest and most creative writers around to share their advice about Silverwood Theme Park and Boulder Beach Water Park here on our blog. These are our Conductors! The Conductors are here to bring their expertise to life through their words, pictures, and video content. Keep a look out for Silverwood sweet treats, what your teenager wants you to know about Silverwood, navigating the park with a child with sensory processing, foodie guide 2.0, etc. Please join us and give these writers a warm welcome!
Jeff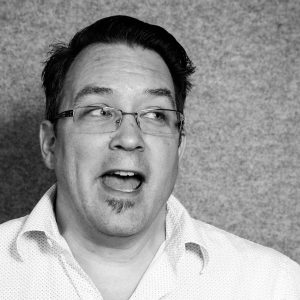 Jeffrey Totey is a freelance writer and owner of Writer of Pop Culture website which focuses on pop culture, movies, TV, theme parks and more.
Jen and Sia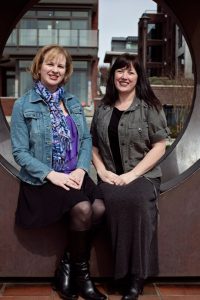 Jen & Sia, co-owners of Thrifty Northwest Mom are based in the greater Seattle / Tacoma area in Washington. They are co-owners of a family lifestyle blog, sharing tips for families living in the Pacific Northwest & beyond. You'll find everything from family travel destinations to affordable recipes, easy DIY projects, frugal family activities, ways to save and online shopping offers and much more!
Katie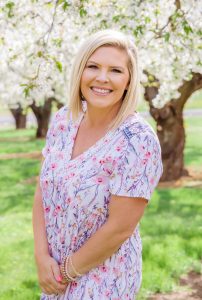 My name is Katie Campbell, married to my husband Branden, and together we are raising our 3 daughters ( 6 years old twins + 16 month old) in the Spokane Valley where my husband and I were born and raised. I am often found with an Americano in one hand and a camera in the other. I am a photographer, writer/blogger, and passionate about sharing holistic health tips. When I am not busy chasing my girls, I am chasing sunsets and adventure.
Jackie

Hello! My name is Jackie. I am married to a handsome handyman, and I'm the proud momma of 5 kids. About 12 years ago, I started my photography business, Jax Creations Photography. Last year, I started a family website called Wanderful Memories. I use this site to share ways other families can document moments in life through travel and lifestyle. A fun fact about me is that I love to cook/bake for others, and I throw a great dance party in the kitchen (when no one is around to watch my awesome dance moves, of course)! There are many parts of Silverwood that I enjoy, but if I had to narrow it down, it would be riding the Tilt-a-Whirl with my boys. I love to hear them belly laugh! My family enjoys visit Silverwood multiple times during the summer with season passes — it is the perfect way to split up the summer days by visiting the water park or getting their adrenaline going on a roller coaster.
Kate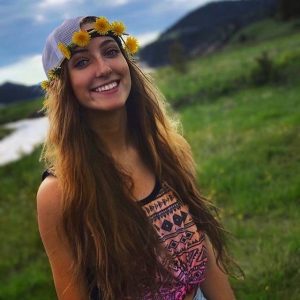 Hey there! I'm Kate Austin Payne. I was raised on a small farm in the Rockies alongside big dogs and good horses with flowers in my hair, a paintbrush in one hand and a fishing rod in the other. I am an archer, angler, storyteller and lifelong Silverwood adventurer passionate about opening doors for the next generation into a life spent outside enjoying all the adventure God's green earth has to offer. I am a college student majoring in public relations and love telling stories about all things entertainment, western lifestyle and outdoor experience. You can follow along through my Instagram, @wildkateaustin, and my outdoor blog
Shaun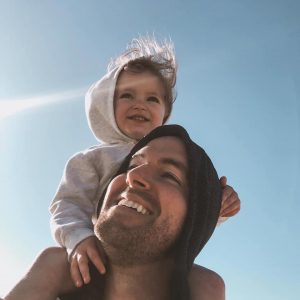 My name is Shaun Fisher and I absolutely love going to theme parks with my family. I'm an online Language Arts teacher and a father of 3 beautiful children. I started the website Park Padres so I could share my love of theme parks with others and give tips and advice when traveling with children. For me, a theme park is one of the best ways to have fun as a family!
Bridget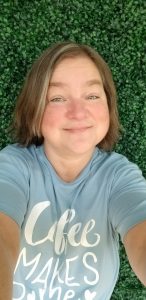 Hello! My name is Bridget Axtell. My husband and I were both born & raised in Idaho and wouldn't want to live anywhere else. We have two amazing children, (ages 17 and 20) and 3 mastiffs! We have been enjoying Silverwood as a family for 19 years, but my first experience was at the airshow back in the mid-80's! The thing we love most about Silverwood is that there is something for EVERYONE to enjoy! Our family loves everything about visiting the park and am not sure what we would say is our favorite ride or attraction… but you absolutely MUST visit the Ice Creamery and have a waffle cone! I've always been a frugal Mom, so 11 years ago I started my blog Being Frugal and Making It Work, so I could share frugal deals, tips, tricks and even giveaways! I'm also a coffee "addict" and have my very own Happy Coffee side gig! It doesn't get much better…
Shelley

Shelley is a retired R.N. who took up blogging in 2008 while she was caring for her father. She is Mom to 2 amazing grown-ups, Nana to 4 grandsons and the owner of The Social Web, a social media management agency and 3-day conference host. At her blog, Intentional Living, she is dedicated to helping women over 50 make the rest of their life the best of their life. Shelley is a brand ambassador for Oprah Daily, Oprah's new digital magazine and a member of Coeur d'Alene's own Blazen Divaz.
Kelsey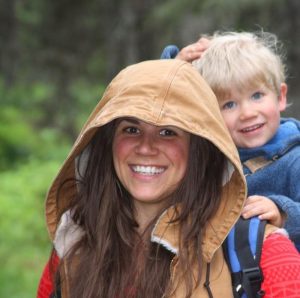 Kelsey Steffen is a wife, mom, and entrepreneur living in beautiful North Idaho. She has five rambunctious, loveable kiddos who bring excitement and joy to her every day. She and her husband, Jason, own Smalltown Design, LLC, a web management company, and they are blessed to be able to work from home and homeschool their kiddos. They also have a blog called Full of Days where they share (mostly) healthy recipes that fuel you to live a long life, "full of days". It's up for debate, but she's pretty sure the Lazy River at Boulder Beach is one of the best places on earth!"
Allison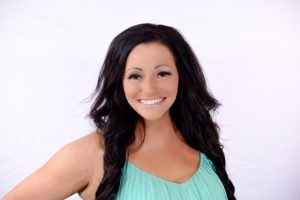 She is a small business owner who once struggled to keep her businesses social. Her expertise comes from experience, trial by error, extensive research, and plenty of failures. Over the years, she has learned exactly what it is that business owners struggle with most. It is these life lessons that have inspired her to provide her fellow business owners with a service that will make a difference in their business the same way it has for her! Her goal is to use her expertise to help others find the hidden revenue opportunities in Social Media so that they too can achieve the success they deserve without the stress that social media causes them! As a result of the successful business that she has built, she is able to pursue other passions! Allison is active in the community, works with several non-profits and it is her mission to spend her free time uplifting other women through her Passion Project the BuildU Girl Gang. Her resume includes owning and operating three companies, teaching Social Media courses at several local colleges, consulting for large corporations and she has opened 13 businesses from the ground up. With a passion for business and marketing, Allison topped off her education earning a master's degree in Organizational Leadership from Gonzaga University. To summarize, this woman is a force to be reckoned with. A one-woman wrecking ball!
Do you want a chance to win 2 tickets to Silverwood Theme Park and Boulder Beach Water Park? Make sure to enter to win below!