Tips to help you save money and make the most of your time at Silverwood and Boulder Beach.
You have planned a family trip to Silverwood and cannot wait to get to the park. In your rush of excitement, you take off from your hotel room or campsite to get to the park, with just your kids and your purse or wallet. You forgot a few essential items that would have turned a great visit into the perfect visit without realizing it.
After visiting both parks many times (and with kids of multiple ages), here are some things we have learned about what to bring (and what to leave behind). Packing right will help you save money since you will not have to purchase extra items – and you can spend that money on treats instead!
1. Store Items In On-Site Lockers For The Day
There are lockers you can store your items in the park, for a small fee. This lets you pack the things you need without worrying about lugging them around all day.
You have access in and out of the park to get to your car. There are a couple of reasons you might consider lockers over storing items in your car (even if it costs a few extra dollars):
· The parking lot is not MILES away, but it is a bit of a walk downstairs, through a tunnel, out to your car, and then back through it all again.
· You will need to go through security again when you come from the parking lot area. Depending on the time of day, you may or may not run into a line there.
However, if you want to save the very most, storing items in your car is an option.
Which Lockers to Use?
Find the location of all lockers available on this Silverwood Map here. Here are some general things to consider when choosing which lockers to use.
Lockers in Boulder Beach: 
· Use these lockers if you plan to spend the bulk of your day in the water park
·     Or, if you are mainly storing things that are on the Boulder Beach packing list below (like towels and sunscreen, etc.)
Lockers in the Silverwood Theme Parks: 
· Use these lockers if you plan to visit earlier than the water park opens and need stuff for the park
·     If you do not plan to spend much time at the water park, these are a good option.
Lockers at the Entrance of the Park (behind Carousel): 
· These lockers are centrally located between both parks.
· Choose these lockers if you plan to split your time between both parks, and the items you packed will be used in both parks.
· They are also an excellent option to offload whatever you are carrying as soon as you enter the park, making it a convenient choice.
Now that you know where you can store the items you bring, let's talk about what to bring.
Packing List for the Boulder Beach Waterpark:
Having these items with you can save you quite a bit of money, versus purchasing them in the park (although they are all available for purchase, too if you forget them).
· Towels
· Sunscreen
· Water bottles
· If you are traveling with little ones – swim diapers
· Life jackets are optional.
They do have them on-site, and they are free to use. However, they are available on a first-come basis.
· A Ziploc bag or two.
I like to use these to store swimsuits in after we have spent the day at the waterpark.
· Everything you need to change back into your street clothes.
You cannot wear your swimsuit over in the theme park area, so be prepared to get dressed into a dry outfit.
What Should You Pack to Save the Most on Food & Drink in both parks:
· If you have purchased the reusable drink cups at Silverwood in the past – don't forget them! They will save you lots.
· If you just drink water, bring a reusable water bottle. Free water refills are available at any location that provides soft drinks.
· You can also pack in your own food and drinks to eat for your visit.
· There are designated picnic tables between the parking lot and the tunnel that you can eat at. Grab a cooler from your car and enjoy a mid-day lunch picnic here.
· You may bring in a soft-sided 12x12x12 inch cooler with small snacks and/or a personal lunch.
· You may bring in factory-sealed, non-alcoholic beverages too.
General Packing Tips for Silverwood:
· Most of Silverwood is cashless. However, the train ride does take donations for a local children's charity. If you want to participate in that, be sure to have some small bills on you to donate when you are "held up" on the train.
· Make sure your phone is fully charged before you leave in the morning, or bring some type of small portable charger. You don't want to miss out on pictures or contact your crew when needed.
· There are two rides that will get you wet + the water park. Bring a waterproof phone case if you want to have your phone out to take pictures in those situations.
· Whenever I travel anywhere, I like to use a lightweight fanny pack to keep my belongings secure. Or leave your credit card at home, and use the free and secure Silverwood VIP Card for your park visit.
· The park has plenty of hand sanitizer stations so that you can leave that at home.
Now that you have what you need, it's time to enjoy the park!
Meet The Conductor
Sia Hi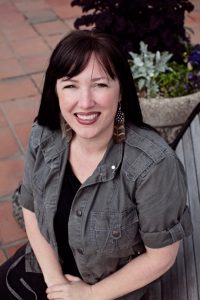 lls has been blogging professionally for over 10 years, and currently co-owns Thrifty Northwest Mom with her business partner, Jen Dotson. Thrifty Northwest Mom is a lifestyle blog, sharing money saving tips for travel, online shopping, DIY and more. She currently lives in the South Puget Sound area of Washington, and loves the Pacific Northwest. Sia's favorite thing to do is to spend time with her family, whether at home or out exploring the world together, and enjoys sharing tips to help other families do that too.