With many options to choose from over the summer of where to spend your time or money as a family, I believe investing in a day or even a couple of days at Silverwood is one of the best investments you can make for your family! You may have heard the saying; we only get 18 summers with our kids before they are gone. I don't know about you, but I know for me, I want to intentionally craft these summers to be full of memories and time together so that when our 18 years are up, they have these memories tucked away forever. Silverwood Theme Park is one of these summer experiences that is crafted into our 18-year plan! 
You can't put a price on memories. But even better, Silverwood makes it cost-effective!
When choosing activities for my family, Silverwood is at the top of the list. The twinkle in your kid's eyes and even bigger smiles are worth every penny! You have many options to make your day(s) cost-effective for your family. One of our favorite ways to save on our trip is to pack a lunch. Unlike many parks, they allow you to leave and reenter on the same day, so we enjoy eating in one of the picnic areas! However, if you want to go all out, the shops and restaurants are very reasonably priced!
The other amazing thing about Silverwood is, you don't have to pay for two tickets to experience two parks. When purchasing your ticket, you don't have to select between Boulder Beach water park or Silverwood; your ticket gives you access to both! The value of your passport to experience both parks is a huge perk Silverwood offers! 
Silverwood creates an experience that rivals any theme park– and it's a hidden gem in the Northwest! 
We are a family that values experiences and making memories together over buying more things. Scheduling our summer dates to Silverwood is the talk of our home all winter long. The perk of Silverwood for our family coming from Spokane, it's a short car ride over to enjoy a day trip. I don't have to stress planning to travel all over the U.S on planes and long car rides to give my kids the gift of an incredible experience. The minute your feet land on Silverwood soil, the magical atmosphere engulfs your hearts with joy and wonder.
One of the first things we notice as we enter Silverwood is how neat and clean the entire park is. There is hardly a piece of trash to be found littered on the ground. This is not always the experience at other, more well-known theme parks. 
Most importantly, the staff is always kind, friendly, and always helps make our experience amazing!
Let Silverwood help you create yearly traditions!
I can remember each trip I took as a child to Silverwood. From the amazing rides for kids to the first time experiencing a "big kid roller coaster." I remember all the laughs, all the joy, and endless fun with my cousins and siblings!
Traditions are a way to build legacy into your family, where stories can be passed down from generation to generation. And when I think of legacy, I think of Silverwood and its unique story. Being that Silverwood is a family-owned Theme Park, that family legacy seeps through every fiber of the park and sets it apart.
Meet The Conductor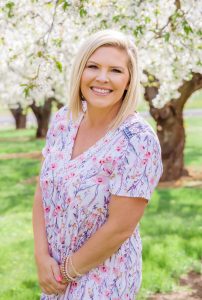 My name is Katie Campbell, married to my husband Branden, and together we are raising our 3 daughters ( 6 years old twins + 16 month old) in the Spokane Valley where my husband and I were born and raised. I am often found with an Americano in one hand and a camera in the other. I am a photographer, writer/blogger, and passionate about sharing holistic health tips. When I am not busy chasing my girls, I am chasing sunsets and adventure.