What comes to mind when you think of a magic show at a theme park in Northern Idaho? Card tricks? Cups and a ball? Pulling rabbits out of a hat? Sure, it might have some of those things. But, what if that same magic show had levitation, projection mapping, an engaging storyline, incomprehensible feats of vanishing and reappearing, and so much more? Phantasm, the magic show at Silverwood, is something that has to be seen to be believed. It's so much more than a theme park magic show; it's an exhilarating sensory experience that gives you more than you'd ever expected, and that's because of the masterminds working the stage: Nick and Amanda Norton.
Nick's first introduction to magic was seeing Lance Burton at the Monte Carlo in Las Vegas. After seeing the famed magician live, he went into the magic shop and browsed around, and Lance Burton himself approached Nick and spent some time with him and taught him a few tricks. Nick was then able to continue learning from some of the best magicians around, including Jeff McBride, Eugene Burger, Channing Pollock, and Billy McComb. He also spent time working the stage for Lance Burton years after his initial contact with him and even apprenticed under Jeff McBride. Needless to say, his ability to seek out the best in the business and learn from seasoned magicians makes Nick not only one of the best working magicians today but also one of the most fortunate.
Nick's favorite magician is the big man himself, David Copperfield. When you watch Phantasm, it's clear that big illusions, theatricality, showy spectacles, and professional showmanship have a sort of Copperfield quality along with his countless other influences. However, when you strip away all of that, you still have two very personable, kind, and approachable people in Nick and Amanda.
For example, Nick begins each show with a pre-show in which he comes out and gets down at the audience's level. It's not a spectacle. It's not theatrical. It's just Nick being fun and engaging with the audience. Through some card tricks, jokes, and candid interactions, Nick breaks down that persona of the mysterious stage magician and immediately becomes not only an awe-inspiring magician but the kind of guy you might want to go have a drink with after his 3 daily shows. This is an effective way of investing in the audience and bridges a gap between the audience and the entertainer. This technique, along with all the oohs and awes, makes customers for life. People come back for Nick and Amanda not just because they're great magicians but because they're also just genuine people.
During the show, Nick addresses Amanda as his co-magician, not his assistant. This slight change of vocabulary is effective because, when you watch Amanda on-stage, you can see that she is just as much a part of making these complex illusions work just right. The slightest error could reveal secrets or cause an illusion not to function properly. Her finesse, stage presence, and talents are not just an accessory to Nick. They're addition to his own skills and make for an engaging duo that will equally work together to create one of the most exciting half-hour performances you could ever ask for.
Oddly enough, this whole show at Silverwood began as a dare. Nick is the youngest of Gary Norton's children, and Gary, of course, is the founder of Silverwood. Silverwood has been Nick's backyard for most of his life. When a former Silverwood magician felt a bit burned out as a performer, Nick considered the opportunity. In a conversation between the two, Nick said he could do the show, which was then followed by the statement that changed Nick's destiny: prove it. Nick, of course, proved it and did the whole show.
Nick first met Amanda in 2011 and had already done the show with different assistants. Amanda is a certified surgical technician and was making good money, but Nick begged her to come work with him instead for a lot less money. "You're lucky I love you," she responded in our interview. The rest was history: she took the plunge and began working as Nick's co-magician, and according to Nick, the show has never been better.
Many magicians had graced the Silverwood stage before Nick began his show, but Nick and Amanda have taken it to another level and have made it their own. They're always looking for new illusions and ways to wow their audiences, so it's fresh every year. According to Nick, these new illusions (especially the extremely complex ones) can cost a lot of money, but it's an investment that Silverwood continues to make so return guests can always expect something new.
It also doesn't hurt that both Nick and Amanda have a knack for theatricality, creativity, and storytelling. This is very apparent in their stage show as it follows a storyline. Dr. Cosmos, the goggle-wearing character that shows up in their show, connects each act with a thread that pushes a narrative throughout the performance. This is something that you don't often see in magic. The narrative elevates that show from a series of tricks to a story that happens to have some awesome illusions.
And the magic doesn't stop when the season ends. Scarywood is a huge undertaking for Silverwood, and the Nortons don't get a moment to rest in between. When Silverwood closes for the season, it quickly transforms almost overnight to a frightening world of ghosts, goblins, zombies, and killer clowns. Of course, a magic show must adapt when Halloween comes along, and that's exactly what happens. Nick and Amanda in the past worked on the Scarywood train experience, which has now transformed into a show in their own theater. But, guests expecting a family-friendly magic show will quickly realize that things are a little different here at Silverwood around Halloween. It's shocking, it's scary, and it's over-the-top: what else would you expect from Nick and Amanda around Halloween? They're able to really have fun with their content here, and this year's show will be better than ever. This is one of the most popular events at Scarywood, so be sure to arrive early to experience it.
The legacy of the Nortons continues with their daughter, who has shown an interest in magic and performing. But that legacy doesn't just extend to the Nortons. Everyone that attends Phantasm is a part of that legacy because it will inevitably make you want to come again and again. There's a reason this show fills up about an hour before each showtime. You know it's a good show when my own son (who can't sit still for longer than a few minutes) sits throughout the entire performance with his eyes glued to the stage. Nick and Amanda extend their legacy by instilling a sense of wonder in every child and adult in the audience. After spending some time with the Nortons, it's easy to see that magic truly is real.
Meet The Conductor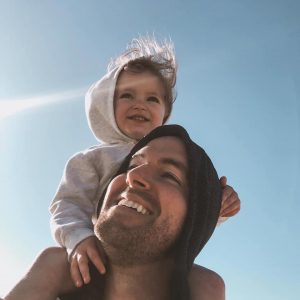 My name is Shaun Fisher and I absolutely love going to theme parks with my family. I'm an online Language Arts teacher and a father of 3 beautiful children. I started the website Park Padres so I could share my love of theme parks with others and give tips and advice when traveling with children. For me, a theme park is one of the best ways to have fun as a family!