You're heading to Silverwood, the Pacific Northwest's largest theme park, with over 70 rides and attractions. Awesome!
Wait, what's that? You don't like extreme rides, and you're wondering what, if anything, you'll be able to experience without crumbling into a quivering bundle of nerves? First, take a deep breath and chill. Second, rejoice because you've come to the right place.
Silverwood offers a relatively safe haven for folks who aren't keen about roller coasters or other thrill rides. Although the park boasts some intense coasters, there are plenty of other rides and attractions that don't pose much of a thrill threat. 
How could you tell by looking at a park map or staring up at the facade of one of Silverwood's rides whether it would be too much of a challenge for you? Generally, you couldn't. However, Silverwood's website offers great insight into all of their rides to help steer visitors to the ones they'd likely want to avoid, and the ones they'd probably want to include on their must-ride list. 
 #ProTip Start with the Low Intensity rides! 
So, if you're a scaredy cat like me, check out this list of rides for the thrill-impaired!
The Carousel 
The first ride you will see at Silverwood, the carousel is a favorite for all ages. A classic amusement park mainstay in the middle of modern thrill rides that is sure to catch the eye before you even scan your ticket. Step aboard and pick your favorite horse to whirl up, down on. You're never too old to enjoy this ride! #ProTip If you don't want a horse that goes up and down, select one on the outside! 
Red Baron 
 Although there is a height limit on this ride for kiddos, (sorry non-thrill-riding adults) it's still a blast to watch all the smiling faces go round and round. Will you stay low or fly high? As a pilot of your own vintage biplane, the choice is yours!
Steam Engine Train 
 Be sure to take a ride on historic Engine No. 7 and enjoy a trip around the park including the back woods. But watch out! These parts have been known to see the occasional train robber. This is a great, slow-moving train ride for those who are avoiding the thrill of a high intensity ride. 
Elkhorn Creek 
The definition of "low intensity ride." You will enjoy the relaxing drift and let the current do the work as you float around our mile long river. Need a drink? Take a detour up to our float up bar and grab one of your favorite alcoholic or non-alcoholic beverages to bring with you as you kick back and soak in the sun.
Something for Everyone 
While rides may be the highlight of the park, there is much more to experience at Silverwood. And remember, nobody should feel pressured to go on a ride. If you're traveling with someone who doesn't like thrill rides, don't try to coerce your theme park companions, regardless of their ages, to do something against their will. A day at the park is supposed to be about having fun. It's not supposed to be about torture. But if you want to face your demons and work up the courage to ride the rails, they won't disappoint!
Meet The Conductor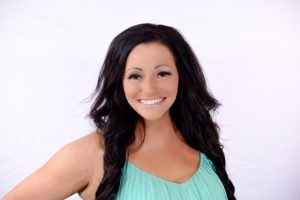 Allison is a small business owner who once struggled to keep her businesses social.
Her expertise comes from experience, trial by error, extensive research, and plenty of failures. Over the years, she has learned exactly what it is that business owners struggle with most. It is these life lessons that have inspired her to provide her fellow business owners with a service that will make a difference in their business the same way it has for her!
Her goal is to use her expertise to help others find the hidden revenue opportunities in Social Media so that they too can achieve the success they deserve without the stress that social media causes them!
As a result of the successful business that she has built, she is able to pursue other passions! Allison is active in the community, works with several non-profits and it is her mission to spend her free time uplifting other women through her Passion Project the BuildU Girl Gang. Her resume includes owning and operating three companies, teaching Social Media courses at several local colleges, consulting for large corporations and she has opened 13 businesses from the ground up. With a passion for business and marketing, Allison topped off her education earning a master's degree in Organizational Leadership from Gonzaga University. To summarize, this woman is a force to be reckoned with. A one-woman wrecking ball!