Are you planning a trip to Silverwood soon? Think about inviting another family to join you on your vacation. We've found that vacationing with friends makes for a trip that is fun for everyone in the family as everyone has someone to hang out with, not just the kids, but us adults, too! Visiting Silverwood is the perfect place to create lasting memories with friends & there are some great advantages for all of you, too!  
5 Reasons to Visit Silverwood with Friends
Makes a Vacation for Mom & Dad Too:
One of our favorite reasons to travel with another family is not only do our kids have a blast hanging with their friends, but we parents have great company & conversations with our friends, too! Traveling with another family gives the whole family the opportunity to create lasting memories, especially at a place as fun as Silverwood, where everyone is sure to have a great time with a variety of options for family fun for any age. 
Traveling with another family also means you can take turns watching kids so that you can have a little time to yourselves, too. When traveling with younger kids, especially, this gives you the option to team up & watch the kids together. So, dads might watch the little ones at the Toddler Springs water play area while the moms have a chance to go ride some slides or relax with a drink in hand in the Elkhorn Creek lazy river. Then, switch so that both sets of parents get a chance to unwind & relax for a little bit. 
Or have a mini date together – one couple can watch the kids for a few hours as they head to play games at the Country Carnival, while the other couple heads off to ride some thrill rides like Aftershock or Timber Terror together. And then switch so that both sets of parents can ride the rollercoasters or slide down the big slides they may not normally have the opportunity to try. 
If you have teens, the kids can go off & explore Silverwood together, while the parents can relax & take in the Nick Norton Magic Show or enjoy a sit-down meal at Lindy's for a break during the day. 
Built-In Ride Buddies
One of the most convenient reasons to head to Silverwood with friends is to have buddies who love similar rides so you can enjoy those rides together. When you head to the park with another family, kids & adults can pair together for rides or slides based on their interests. Those who love the thrill rides can have a buddy who loves to scream & raise their hands as they zoom down the big hills of Stunt Pilot or Aftershock. While those who prefer the quieter rides can relax & take in the views from high above the park on the Ferris Wheel or enjoy the entertainment & peaceful setting of the train ride.
Great option for families with multiple ages
If you have kids who are different ages, it can be a challenge to go back & forth between the rollercoasters versus the play area & coasters/rides for younger kids, so visiting Silverwood with another family is such a great option if you have friends with kids who are similar ages. One couple can stay with the younger kids in the Garfield's Summer Camp section, for example, for maximum playtime, while the other couple can take the older kids off to ride the Log Flume or rollercoasters like Corkscrew. Or if you have teens & elementary-age kids, the teens can head off together to have fun with their friends, while the parents stay together with the younger kids riding the rides together, so everyone has a chance to enjoy the rides they like. 
Easier for Single Parents to Travel Together 
If you are a single parent, especially a single mom, you may not be as comfortable traveling to a destination & making a theme park trip on your own with your kids. So, traveling with another family or other single parent & children can make trips like this feel more manageable. Silverwood is a great budget-friendly theme park destination, especially as the Silverwood RV park is just right across the highway from the park. You could camp with another family at the RV park or share a hotel suite or cabin, plus share food costs to save on meals when you're not at the theme park. Then you can have another adult to visit with on your trip as well as split up the rides with kids & more! 
Save on Meals 
Our favorite way to travel with friends is to share a cabin or camp together to make a more budget-friendly getaway. And Silverwood is the perfect place to do this! You could all stay at the Silverwood RV park for maximum access to the park as it's just right next to the theme park parking lot, so you can head back to the RV park when you need a break mid-day or for dinner. Or plan a stay at a cabin nearby & split the lodging costs. 
When you camp or stay in a cabin together with friends, this can really help you save by splitting food costs. Plan a hearty breakfast each morning before hitting the theme park & buy your food in bulk together at Costco for maximum savings. Or have each family provide a set number of meals & bring all the ingredients & each family does the cooking for those meals. You could also pack lunches together to eat in the park as they have picnic areas or head back to your campsite for a break for dinner if you're staying at the Silverwood RV park. 
These are just a few reasons why you'll find that you love visiting Silverwood with friends! The kids will have a blast going on rides together & the parents will love having friends to visit with, too! It's a win-win all around for the whole family! 
Meet The Conductor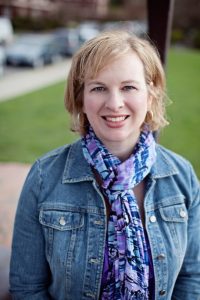 Jen Dotson is the co-owner of Thrifty Northwest Mom with her business partner, Sia Hills, where she's been blogging for over 12 years. She lives in the south Puget Sound area of Washington with her husband and 12 & 15-year-old daughters. She was a military kid who grew up living all over the US, but her favorite destination has always been the  Northwest. She & her family love to travel & explore around the PNW & they love outdoor adventures such as hiking, kayaking, snowshoeing, & more. She loves to share ways for families to make memories together exploring the beautiful PNW & all it has to offer!