If you are like our family, we would love to spend 2-3 days at Silverwood. However, with summer being so jam-packed with events, there are times we can only sneak in a 1-day trip. Ideally, I would recommend 2-3 days to experience all that the amazing parks have to offer, but these tips are for those who may only have 1 day to and want to maximize a family trip to Silverwood! 
Tip 1: 
Plan to make an entire day of your trip.
Check opening times and make sure to be there at opening. In preparing for your day trip, you have the option to enjoy just one part of the park or split your day between Silverwood and Boulder Beach. In the summer season, I recommend enjoying the rides through the park in the morning and then heading over to Boulder Beach later in the hot afternoon. That way you have a chance to cool down on a nice lazy river ride or amazing water slides after riding all your favorite rides. 
Speaking of favorite rides, that leads me to tip 2…
Tip 2: 
Visit your favorite rides first!
Before you head to the park, take some time to plan ahead with your family, making a mental note of each family's favorite ride! If it is your first time visiting, make a wishlist of the top rides you want to experience. 
One of my family's favorites is the Roaring Creek Log Flume. When we visit for the day, we like to kick off our day splashing down the log drop, knowing the day is a success if we accomplish our favorite rides first! Approaching the park with this plan allows the opportunity to savor the Silverwood experience, so you don't feel like you have to rush through the day. If you are a planner like me, it can be easy to make the plan and want to run through the park to accomplish everything on your wishlist while missing the experience of smiles… I want to remind you; it's ok if you don't make it to everything! I think it is more important to savor the day and the joy Silverwood offers by cutting out the stress of speed racing through the park with your one-day pass! Just remember there's always next time… stop and slow down so you can make the memories, be present, listen to the laughter and see the smiles– With your one day pass, don't lose sight of the special moments that Silverwood brings to your family. 
Tip 3: 
Choose your entertainment! 
Silverwood offers two fun entertainment options for the whole family: The Train Ride and Magic Show. Pick one or both for your day and plan your day accordingly. Both the Magic Show and the Train Ride are 30-minute shows. Make sure to check Magic Showtimes on the website, while The entertaining Train Ride runs every hour on the hour.
Tip 4
: Plan to eat! 
Depending on your budget, you can stay in the park and enjoy a meal at any of their amazing options, like a delicious burger at Lindy's or enjoy an all-you-can-eat BBQ lunch from Chuckwagon John's. With so many options, there's something for everyone in the family to enjoy! Of course, you can also pack your lunch in a cooler ahead and leave it in the car. You can exit the park anytime, enjoy a picnic in the designated area by the parking lot, then reenter Silverwood. And of course, be sure to bring a few small snacks with you to enjoy while in line or swing by and get fresh kettle corn Popcorn to nibble on or cool down with the best Ice Cream at the Ice Creamery.
I know for our family, the summers we have only been able to enjoy one day at Silverwood, it is still the BEST day of our entire summer!!  
Meet The Conductor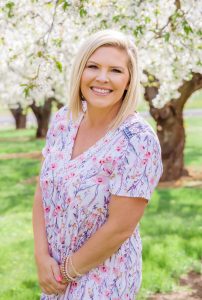 My name is Katie Campbell, married to my husband Branden, and together we are raising our 3 daughters ( 6 years old twins + 16 month old) in the Spokane Valley where my husband and I were born and raised. I am often found with an Americano in one hand and a camera in the other. I am a photographer, writer/blogger, and passionate about sharing holistic health tips. When I am not busy chasing my girls, I am chasing sunsets and adventure.