With the Silverwood season officially closed, it's never too early to start planning your next trip! Anyone can visit Silverwood, but only winners know how to do it right! Below you'll find tips and tricks to make the most of your time by saving money, waiting less in line, and experiencing everything!
Winners Save Money on Tickets
How to Score Free Tickets
Each month, even during the off-season, Silverwood gives away four General Admission tickets. Chances of winning during the months that the park is closed are greater since fewer entries are received. And you can enter every month. Somebody's going to win. It might as well be you! Enter now! 
Discount Admission Days
Every year, Silverwood offers many admission discount days throughout the season, including the park's anniversary and weekends celebrating Mother's Day, Father's Day, Grandparents, and Kids. In addition, the park sets asides special days to commemorate special people in the community, including healthcare workers, military veterans, police officers, firefighters, school teachers, and more. Check out the list here 
Save Money on Everyday Tickets 
The easiest way to save money on Silverwood tickets is by purchasing them ahead of time at home. For instance, you'll save $10 on each one-day general admission ticket just by printing them (or saving them to your smartphone) at home!
Silverwood offers many ticket deals too. Pay for two days and get the third day free with the 3-Day, Any Day ticket good for three consecutive OR three non-consecutive days throughout the season.
Or a Season Pass might be a better fit. A Season Pass offers not only unlimited access to the park but also free parking, a 10% discount on food, non-alcoholic beverages, and souvenirs, and a 10% discount on stays at the Silverwood RV Park.
Winners Know Their Way Around the Park
Know Where You're Going
To make the most of your time at Silverwood, it pays to do a little research ahead of time. The theme park's website not only features a map of the entire park, but listings for every attraction, show, restaurant, and retail location so you can learn a lot before even arriving at the park. Knowing where the "quiet garden" is for kids needing a break or where the smoking areas are can be very useful when needed.
Make a List of Rides
Silverwood has a lot to offer, and it can be overwhelming without a plan. Write up a list of all of the rides you'll want to experience on your visit, and plan on jumping on the most popular rides (aka the roller coasters) as soon as you enter the park when the lines are the shortest. The lines are typically shorter, two hours before the park closes as well. Some rides like Stunt Pilot and the Corkscrew load very quickly while others, like Thunder Canyon and Tremors, take longer to load, so keep that in mind.
Most of the "kiddie rides" can accommodate adults as well so families can enjoy the park together. If your little one is eager to ride Timber Terror, try out the Tiny Toot Roller Coaster and Krazy Koaster over at Critter Camp first and see how they do.
Come Early
As you can imagine, the lines of people clamoring to get into Silverwood can be HUGE when the park first opens. For this reason, we recommend that you arrive 30 minutes before the park officially opens. Once you get past the entrance gate, you can stop in for your morning cup of coffee at the Silverwood Coffee Roasting & Trading Company. If you time it just right, you might be able to make the first train ride too.
Plan for the Shows
Silverwood offers more shows throughout the day, but if you don't plan right, you'll miss out. While you can usually count on catching one of Nick Norton's and Isaiah Daniels' magic shows at 3, 5, or 7 p.m., other shows change daily.
When you enter the park, stop by the train depot. The train leaves every hour on the hour, but not every train trip features a robbery and Sasquatch rescue. However, every show planned for the day is listed.
Also, swing by the High Moon Saloon to see the show times for "Critter Chitter Chatter with Marvin the Moose with No Caboose." There's nothing sadder than a child wanting to meet Marvin only to find out that he's down chatting for the day.
Food finds
While Boulder Beach offers a lot of food and beverage choices to choose from, the lines can grow pretty long during the hotter days of the year. However, on those days, the restaurant venues in Silverwood tend to be less busy, meaning that you'll get a table right away at Lindy's or fill up quickly at the Chuck Wagon. Have a hankering for some popcorn? You can get it fast at the Main Street Theatre.
Look for deals. The Sugar Shack offers all Funnel Cakes for $5 before 5 p.m. The park often offers refillable soda bottles too. Portions are huge here too. Share an ice cream cone – you won't be sorry.
Are you pressed for time? Plan to eat at the High Moon Saloon or Theatre of Illusion during a show – two treats in one!
Mom and dad take note – The Cove at Boulder Beach is a float-up bar offering tropical frozen drinks and beer right off the Elkhorn Creek Lazy River. Over on the other side of the park, the Silverwood Coffee Roasting & Trading Company is virtually empty during the late afternoon, making it a great stop for an iced coffee away from the crowd.
Unlike most theme parks, Silverwood allows outside food and drink into their park, but with these guidelines: It must be packed within a soft-sided 12x12x12 inch cooler with small snacks and/or a personal lunch. Alcohol cannot be brought into the park, but you may bring in factory-sealed, non-alcoholic beverages. In addition, every restaurant or walk-up service counter can fill up your water bottle for free.
Wear a Cash Band
Silverwood is now a cashless park, but every register in the park is equipped to take your debit or credit card. However, you might want to take advantage of the park's Cash Bands. They are free and easy to use. You just deposit money from your bank account to the Cash Band to use for all of your purchases at the park, and at the end of the day, you can put the remaining balance back into your bank account. This is especially useful for a day at Boulder Beach.
Winners Know Where to Stay
Camp at the Park 
If you own an RV or tent, you should consider staying at the Silverwood RV Park, which sits literally feet away from the park. Pricing is very reasonable, and every guest staying at the RV Park receives discount tickets to Silverwood! Camp here, and you'll have easy access into and out of Silverwood, which can be handy for nap times or when you want to cook a meal "at home" and then go back for more fun.
Hotels that Offer a Little Bit More 
Before you make your hotel reservations, check out Silverwood's Lodging Partners page. Not only will you find great places to stay, but a number of them offer discounts on the park as well.
Meet the Conductor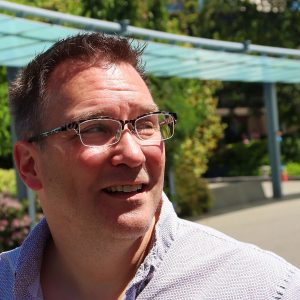 Jeffrey Totey  and his wife live in the greater Seattle area and is a freelance writer and owner of Writer of Pop Culture website which focuses on pop culture, movies, TV, theme parks and more.