Visiting larger theme parks around the US can quickly drain your bank account. Last year, we took our family to some of the most popular theme parks in the country, and even though we had a great time, it was financially stressful, and it really took a lot of saving to make it happen. Luckily, our family also attends Silverwood annually, and it is priced in a way that makes it much more accessible for families to make memories together without going home broke!
As the son of a very frugal father, I have inevitably inherited some of my father's frugal traits. I'm not nearly as extreme as him (he's pretty darn frugal; almost frustratingly so), but I certainly like to find good deals and ways to save money. When I'm in Silverwood, I use many of these methods to get the most out of our vacation. Here are my tips for all you frugal fathers (and mothers) out there:
Buy your tickets in advance online! Silverwood offers a slight discount on tickets when you buy them in advance rather than buying them in person. In addition to this awesome discount, they sometimes have deals posted online for Black Friday and other times throughout the year as the opening date approaches. I would suggest following them on social media to find these deals when they go live. It can save lots of money!

Buy a multi-day pass! A single-day ticket might be enough for some people, but I think you need at least 2-3 days to really appreciate all that Silverwood has to offer. Additionally, a multi-day ticket brings down the daily price average. Buy that extra day to make each day a little cheaper to attend.

Many of their treats and desserts are HUGE, so don't feel like you have to get one for every family member. Several years ago, I got some soft serve cones for my 3 children. I had forgotten how big they were, and soon I was presented with 3 cones that reached for the sky! Though my kids got a kick out of them, we could've used 1 for all of us to enjoy. The same can be said for the delicious funnel cakes (don't pass on these- they're epic). They are massive and are meant to be shared (unless you have an iron stomach and you're not planning on going on any roller coasters later). We like to try lots of snacks throughout the day and share them as a family. It's almost as much of an attraction for us as the park itself!

Feeling thirsty? You can get free ice water from most food service locations. Sure, a sugary drink might sound more appealing, but you can't beat free ice water on a hot day. The cast members are always happy to give you some free water when you need it.

Speaking of drinks, I highly recommend their souvenir sippers if you really need some soda in your life! For only about $10, you can get unlimited refills all day. They even will refill it with slushies if you want! We love these sippers because it gives us all a lot of options, and it's fun having something other than water every now and then. After your initial purchase date, refills in the sipper are just $.99. So bring those sippers back year after year to keep saving!

Check out the barbecue buffet restaurant, Chuckwagon Barbecue. They have a few different options to help you get the most bang for your buck. You can either purchase a visit to the buffet that's good for unlimited food as long as you are in the restaurant, or you can purchase a pass that gives you unlimited food the entire day at this location, so you can come and go all day. Depending on your appetite, this could end up being a good way to feed your crew lots of hearty food without paying individually for several meals in the park.

Bring snacks from home! Sure, there are plenty of amazing options at Silverwood, but sometimes my kids just want their familiar snacks from home. Silverwood is very friendly and allows you to bring in food from home. We like to bring crackers, jerky, dried fruits, nuts, and other easy/no mess options to keep us all happy and content throughout the day.

If the local hotels are too costly, consider camping at Silverwood instead. The Silverwood campground is next door to the park, so it's easier than ever to access all the fun. It's also very reasonable in pricing and allows families to save lots of money without losing any of the fun. They have RV spots and tent sites, a small store for snacks and toiletries, bathrooms, and clean showers. We've stayed here before and loved the savings and the convenience of being next door to the action.
Those are just a few of my tips and tricks. What are some ways that you save money when you come to Silverwood?
Meet The Conductor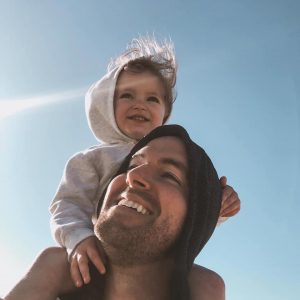 My name is Shaun Fisher and I absolutely love going to theme parks with my family. I'm an online Language Arts teacher and a father of 3 beautiful children. I started the website Park Padres so I could share my love of theme parks with others and give tips and advice when traveling with children. For me, a theme park is one of the best ways to have fun as a family!