When you think of Silverwood, you probably think of the roller coasters, the train, the magic show, and the water park. Well, today I'm going to introduce you to another kind of Silverwood attraction: the food! Loosen those belts, because you'll need some room to discover all of the amazing foods that Silverwood has to offer!
Funnel Cakes
These things are MASSIVE, and they have several flavors to choose from (we chose caramel apple). There's a big scoop of ice cream on top, and you can easily share it with the whole family (or you can be greedy and horde one for yourself). As with all food at Silverwood, you also won't believe how reasonably priced these things are. I nearly went into a diabetic coma while eating this, but it was totally worth it.
Pina Colada
A hot day in Silverwood is very common (it's summertime in Idaho, after all), so who wouldn't want a refreshing tropical drink to cool off? Whether you're drinking it with or without alcohol, it's a refreshing poolside treat that you can't miss.
Pulled Pork Sandwich
If you're looking for a meal fit for a champion, look no further than the massive pulled pork sandwich from Lindy's Restaurant (a must-visit for us). The meat is juicy and perfectly seasoned, and the garlic topped fries are heaven sent. Bring your appetite for this massive dish. Bonus tip- ask for the mac and cheese as one of your two sides. It will change your life.
Huckleberry Lemonade
Served at Lindy's Restaurant, this cool, refreshing drink is unique, tart, and just the right amount of sweet. I drank about a gallon of this stuff to cool off.

Mozzarella Sticks
No, these aren't the frozen ones that you find at your local warehouse store. These are easily the best mozzarella sticks I've ever had. As a big fan of cheese, I'm not ashamed to admit that I ate my weight in these (and that was BEFORE my actual meal arrived). You'll find these on the appetizer menu at Lindy's.

Fish and Chips
Look at those beautiful fillets! These guys really hit the spot and the excellent tarter and coleslaw only made it better. This is how you do fish and chips! You'll find these bad boys at Lindy's (are you seeing a trend yet? Put Lindy's on your list- you won't want to miss it).
Soft Serve Ice Cream
You can get ice cream just about anywhere, but where can you get one this big and for such an amazing price? This stuff was creamy and delicious. My only regret was sharing it with my kids, which meant I had less for myself.

Chicken Strips
This tried and true classic is the perfect meal to eat on the go or while chilling next to the pool. We actually ordered it twice because my very picky son fell in love with them. They were tender, juicy, and really hit the spot!
Dippin' Dots Ice Cream
You can find this "ice cream of the future" all over the park and it never disappoints. It's surprisingly rich and creamy and has a fun texture. If you've never tried it, make sure you grab a dish next time you're in the park.
Nachos
These massive nachos were perfect for keeping our family happy in between a swim. The toppings were fresh and delicious. It was a great, inexpensive way to give us all a nice snack before jumping back into action for a few more hours.
Caramel Apples
Whether you take it whole or sliced, you really shouldn't go through life without eating a few caramel apples along the way. Luckily, Silverwood's caramel apples are the perfect mix of tart and sweet. Thanks to some very enthusiastic children, this apple didn't last very long.

Cotton Candy and Popcorn
While watching the amazing magic show (do NOT miss it!), you'd be crazy to not get some popcorn and cotton candy. As if my kids needed more sugar… but it was a vacation, right? The popcorn was perfectly popped, salted, and buttered, just the way we like it. The cotton candy was gone before the show even started!
So there you have it! This list is just the beginning, but my body can only take so much delicious (and rich) food at one time. Make sure you slow down in the park and enjoy these options because many of them are worth the experience.
Have you tried any of these options? Which ones are your favorites?
Meet The Conductor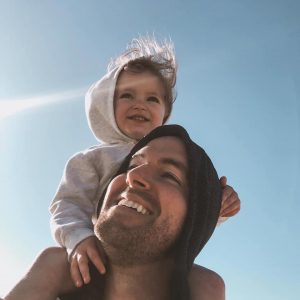 My name is Shaun Fisher and I absolutely love going to theme parks with my family. I'm an online Language Arts teacher and a father of 3 beautiful children. I started the website Park Padres so I could share my love of theme parks with others and give tips and advice when traveling with children. For me, a theme park is one of the best ways to have fun as a family!