There's something to be said about knowing what you want and going after it, which is why so many of us have bucket lists. We are looking to conquer a big fear; to take on a new wild adventure; to experience something we've never experienced before. Our list gives us excitement and bravery, while keeping us consistent in going after our dreams. It takes us to a new level of adulthood while also sending us right back to who we were as a child; truly alive and ready for anything that comes our way.
Growing up in North Idaho and having the luxury of being able to experience Silverwood each summer, had me completely oblivious to just how many fears I conquered at the park. Every new adventure, and all of the first-time experiences that I got to enjoy were all because of someone else's dream.
So, to all of you out there looking for an adventure or a first-time experience, enjoy this list of items I created for you to conquer at Silverwood Theme Park; or rather, your Silverwood Bucket List. Each of these experiences are unique & are sure to give you memories that will last a lifetime.
Ride A Feet-Dangling Roller Coaster
With your feet dangling on the Aftershock, you find yourself a little more vulnerable. What a rush!
Ride A Roller Coaster Upside Down
The Corkscrew. Need I give this one a description?
Enjoy A Drink At A Float-Up Bar
Float the Lazy River and find yourself at the Boulder Beach Cove float-up bar for an adult beverage in an incredibly relaxing atmosphere.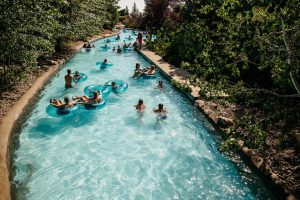 Drive An Antique Car
I'm going to be honest, I wasn't really sold on this one until I did it. It was actually really fun, & had me thinking about what a unique experience it was. I would compare it to going to a drive-in movie or using a typewriter. It's an opportunity to do something that may one day be gone forever.
Ride A Sudden-Drop Ride
Conquer you fear of falling and/or fear of heights on the Panic Plunge!
Go To A Magic Show
My first ever magic show was at Silverwood, and I remember being completely shocked. The best part is that the show changes a bit every year, so I can continue to be baffled even as an adult.
Experience A Wave Pool
There are two wave pools at Boulder Beach Bay, both set to 5 minute intervals between waves & calm giving you the opportunity to get ready for the next set.
Spray Someone On A Water Ride
I'm a really big fan of the Bumper Boats, which have the ability to spray other people as you bump into them, but it wasn't until the 3rd or 4th time that I visited when I found out you can soak strangers outside of Thunder Canyon and Log Fume with quarters. Mischievous? Yes. Fun on all levels? Absolutely.
Eat Your First Elephant Ear or Funnel Cake
As a foodie, this one was a really big deal for me. Experiences should always involve a whole lot of fun and some really sweet food, specifically at the Sugar Shack.
Ride A Train
It's very rare nowadays to get to experience a train ride, and Silverwood gives you this opportunity while also providing a show on the Steam Engine Train.
This blog post is dedicated to everyone out there who has a bucket list & is looking to check a few off while experiencing Silverwood Theme Park. I hope it's as meaningful to you as it all has been for me. Silverwood Family, thank you so much for allowing me to not only be a small part of this dream, but to grow up knowing that truly anything is possible.
Meet The Conductor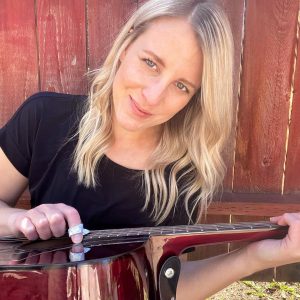 I'm Amy Riordan, optimist, bucket lister, podcaster & blogger. My passion is in social media strategy & product photography, so in 2019 I started a company to help small local business owners grow in online media. Growing up in the Inland Northwest meant frequent trips to Silverwood, hundreds of great family memories & now I share that tradition with my husband Tim. When we aren't working or at Silverwood, you'll find us out hiking with our dog Penny or working on our latest DIY project.