Our family lives just a short drive away from Silverwood, so when we need an escape and a day of fun we plan a one-day trip to the park! Although you get more for your money with multiple passes, going to Silverwood for one day is still a great option! For those who also have this luxury, I have put together this How to Tackle Silverwood in One Day Cheat Sheet! Read on for my favorite tips and tricks for getting the most out of your one-day ticket!
When headed to the park with family, everyone has a different wish list and one day doesn't give you a whole lot of time to cover all the things you want to do. However, it's not an impossible feat either…if you plan ahead!
1. Check park hours ahead of time
It's hard to tackle Silverwood in one day, to avoid any mishaps and ensure you get the most out of your day; check the parks scheduled hours ahead of time. I recommend arriving at least a half-hour prior to opening. This gives you time to pick up your tickets at will-call, sunscreen the kiddos, take a potty break and get in line! Also, Main Street typically opens around 10:30 so you can get in some shopping before the day has even started. All of the rides and slides open at 11.
2. Plan your meals
Don't waste time hemming and hawing over what to eat. Lots of mouths means lots of opinions, and this can slow you down. Utilize Silverwood's website to research dining options and have your family agree ahead of time! You can also check out some of our Conductors awesome foodie blogs if you want the inside scoop!
3. Pack your own snacks
If your kids are anything like mine, they are constantly hungry! Don't wait in line to purchase a snack from the cart vendors — bring your own instead. Waiting in line for food can eat up (pun intended) potential ride time. Having snacks on hand allows you to eat and go (or eat and wait, if you're stuck in a longer than usual wait time).






4. Maximize your morning
The park is typically less crowded in the early morning, which makes for a great time to ride some of the attractions with notoriously long wait times. Our family creates a Ride Bucket List before we get to the park. We list our top five rides and then create a game-plan from there! We typically avoid rides with long wait times like the Ferris Wheel.
5. Be strategic in the structure of your day
We like to start with rides, break for lunch, hit the water park once it heats up, then cool down with the must see Nick Norton Magic Show while enjoying a delicious and affordable pizza dinner at the Theater of Illusion Pizzeria. We complete our day with an exhilarating ride on the Train Stunt Show, ice cream and shopping at the many awesome retail shops that Silverwood has to offer!
6. Plan ahead
Above all, planning ahead can help you tackle Silverwood in one day. Knowing what rides you want to go on and what activities you want to participate in can help you better plan your day and maximize your time in the park.
Meet The Conductor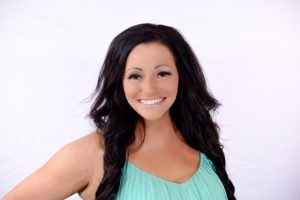 Allison is a small business owner who once struggled to keep her businesses social. Her expertise comes from experience, trial by error, extensive research, and plenty of failures. Over the years, she has learned exactly what it is that business owners struggle with most. It is these life lessons that have inspired her to provide her fellow business owners with a service that will make a difference in their business the same way it has for her! Her goal is to use her expertise to help others find the hidden revenue opportunities in Social Media so that they too can achieve the success they deserve without the stress that social media causes them! As a result of the successful business that she has built, she is able to pursue other passions! Allison is active in the community, works with several non-profits and it is her mission to spend her free time uplifting other women through her Passion Project the BuildU Girl Gang. Her resume includes owning and operating three companies, teaching Social Media courses at several local colleges, consulting for large corporations and she has opened 13 businesses from the ground up. With a passion for business and marketing, Allison topped off her education earning a master's degree in Organizational Leadership from Gonzaga University. To summarize, this woman is a force to be reckoned with. A one-woman wrecking ball!