Every awesome dad out there knows that a good vacation typically depends on planning, budgeting, and more planning. Though there are many places in the world that offer great ways to spend time together, few of them match the fun and value of a trip to Silverwood. If you're a dad looking for the best way to get the most bang for your buck, then this guide is for you!
Buy your tickets ahead of time! You don't want to wait in line to purchase tickets, so get them before you arrive. You'll also likely find a deal or two when you purchase them ahead of your trip.
Pack some snacks! Silverwood is very friendly to those wanting to bring in their own snacks. There are some gorgeous areas around the park where you can unwind and munch on some trail mix (my dad ALWAYS brought trail mix).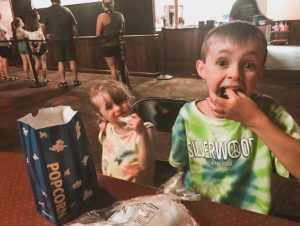 Stay nearby if you want to enjoy the park to the fullest. The Silverwood Campground is as close as you can get, but there are also other campgrounds and hotels that are about 15 minutes away. Getting to the park early and staying until they close is the best way to see and do everything on your list.
Buy a refillable Silverwood sipper! These Silverwood cups are awesome! You can purchase one and get free refills all day. We always get a few for our family and it saves us lots of money (and keeps everyone happy when they're craving some liquid sugar).
Enjoy the water park and the theme park! If you're staying for 2 days, do one day in the water park and one day in the theme park. (The water park is open the beginning of June through Labor Day, so plan accordingly) If you're here for just a single day, it's easy to come and go from either side. Your ticket covers both experiences, so make sure you enjoy it all while you're here!
Go straight to the biggest rides first thing in the morning. These lines can get long, so you'll want to run over to your must-see big attractions before everyone else does. It's definitely doable- our family rode all the roller coasters and even Thunder Canyon, the family raft ride, within the first hour of opening. Later on in the day, those lines were very long, so we were glad we hit them first!
Don't be afraid to enjoy the food sold at the park- you'd be surprised at how great of a value it can be! Silverwood does not charge what you would typically expect the major theme parks of America to charge for food. You can enjoy massive funnel cakes, ice cream, and some delicious meals for a lot less than you'd expect. Check out our Foodie Guide to see all the amazing options you can devour!
Take lots of pictures! Yes, you can be THAT dad and ask everyone to stop for an obligatory picture. My dad instilled that in me as a kid and I make my family do it all the time. It might annoy your kids, but those free souvenirs are some of the best things you can take away from your trip together. Snap away!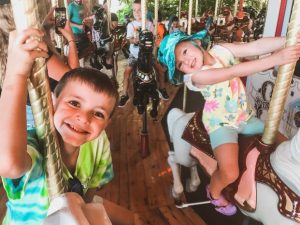 Take it easy! If you feel overwhelmed or overheated, there are many places to relax. It doesn't have to be all roller coasters and spinners! Go to the magic show, find a tube in the lazy river, or take a ride on the train. There are plenty of great ways to relax as a family, especially when those hot summer months in Idaho come along.
More than anything, cherish your time together. Take your son on his first "big boy" roller coaster. Catch a wave with your daughter in the wave pool. Chances are, if you're taking your kids to Silverwood, you're doing it for them, and not for yourself. Make it special and enjoy those memories for a lifetime.
Meet The Conductor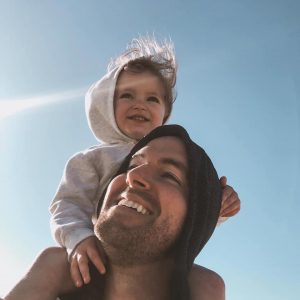 My name is Shaun Fisher and I absolutely love going to theme parks with my family. I'm an online Language Arts teacher and a father of 3 beautiful children. I started the website Park Padres so I could share my love of theme parks with others and give tips and advice when traveling with children. For me, a theme park is one of the best ways to have fun as a family!