Are you ready to take a walk on the wild side? Plan a Saturday night out at Silverwood! After 6:00 pm on Saturday's in October, Silverwood transforms into the Silverwood After Party! Guests can stay past park hours and party with their favorite Silverwood attractions!
My family loves a good dance party and we couldn't wait to experience a wicked fun night at the park. Read on as I share our favorite After Party moments and must-do's!
We arrived at the park right at 6pm and made a pit stop at Lindy's for some to-go adult beverages and sodas for the kiddos, because it's not a party without your favorite drink! With drinks in hand we headed to Country BBQ, our favorite spot to fuel up on burgers and fries while we waited for it to get dark. This was also a great place for us to sit, enjoy the party music and map out our plan for the evening.
Next stop…the After Party! After a unanimous decision we eagerly headed to the Timber Terror, a favorite in our family! Due to social distancing restrictions, wait times were a little long; but it was well worth it and we passed the time by playing I-SPY and sharing our favorite park memories. Even though we have ridden this ride many times, riding it backwards in the dark was terrifying and exhilarating! As we stumbled off the coaster we were elated by the wild experience we just had and couldn't wait to do it again.
The thrill of the roller coaster got us into a groove and we were ready to brave Dr. Delirium's Rockhouse. We danced our way there and prepared ourselves for another adventure. We put on our 3-D glasses and entered a door into the unknown. Many screams and laughs later we escaped the fun house in delight, talking over one another in excitement.
Once we had hit the two attractions we didn't want to miss, we made our way back through some of the other rides and continued to enjoy the party music blaring over the park speakers. We never heard a song we didn't love!
The energy the whole night was energetic and the After Party was a fun way to experience the park in an entirely different way. The ride lights and music combined with the night sky created a foreboding ambiance fitting for a night of wickedness.
So grab your party people and get ready for a wonderfully wicked time!
Pro Tip: Hit the dollar store before heading to the park and stock up on glow stick glasses and bracelets. The park is dark and this is a great way to keep track of your group while also adding some festive fun to the night!
If you have little ones, Silverwood is having a special Trick or Treat event during the day for ages 12 and under. Have your kids dress up your favorite Halloween costume and trick or treat inside their retail locations all while enjoying all of your favorite rides and attractions. The Trick or Treat and Afterparty events are included in the price of your admission, so you might as well get to enjoy all Silverwood has to offer from 11 am to 10 pm. The Trick or Treat event ends and kid rides close at 6 pm, and then the park starts the Afterparty. Both events are kid friendly, but if you have a costume, get out to the park when it opens to enjoy both events for one price! To find the best prices on tickets, head to Silverwood's website.
Meet The Conductor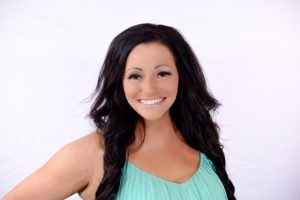 Allison is a small business owner who once struggled to keep her businesses social.
Her expertise comes from experience, trial by error, extensive research, and plenty of failures. Over the years, she has learned exactly what it is that business owners struggle with most. It is these life lessons that have inspired her to provide her fellow business owners with a service that will make a difference in their business the same way it has for her!
Her goal is to use her expertise to help others find the hidden revenue opportunities in Social Media so that they too can achieve the success they deserve without the stress that social media causes them!
As a result of the successful business that she has built, she is able to pursue other passions! Allison is active in the community, works with several non-profits and it is her mission to spend her free time uplifting other women through her Passion Project the BuildU Girl Gang. Her resume includes owning and operating three companies, teaching Social Media courses at several local colleges, consulting for large corporations and she has opened 13 businesses from the ground up. With a passion for business and marketing, Allison topped off her education earning a master's degree in Organizational Leadership from Gonzaga University. To summarize, this woman is a force to be reckoned with. A one-woman wrecking ball!