When you head to a theme park or water park, one of my favorite parts of our visit is trying out all the fun food & drink options! Silverwood & Boulder Beach waterpark offers such affordable options for dining that you really can't go wrong with any of the choices.
We wanted to share our top favorite budget-friendly eats & drinks for the family at both the amusement park area & Boulder beach waterpark!
Affordable Meal Options:
Pizza at Theater of Illusion 
A visit to Silverwood isn't complete without watching the award-winning Nick Norton magic show. It's the perfect break from the waterpark or rides to relax in the A/C & enjoy this fantastic show while eating lunch or dinner. The pizzas are 16″ large pizzas starting at less than $15, which will feed the whole family – pay just $10 extra to get breadsticks & drinks for everyone, making it a very filling meal. Truly such a great deal for a dinner theater with such affordable food & a stellar show to enjoy while you eat!
For gluten-free diners, they also offer an affordable and tasty 10″ gluten-free pizza & they clean the workspace to make it separately from the other pizzas. Our daughter thought the pizza tasted delicious.
Chicken Strip Baskets 
The chicken strip meal is definitely one of the most popular meals at Silverwood & Boulder Beach, and there's a reason – they are affordable, easy to find all around both parks & they are so filling! We found that these were perfect for splitting between 2 of us for a meal, leaving a little room for a slushie or treat for dessert!
Supreme Nachos
We love to find meals to share as it's not only frugal, but it also gives us all more opportunities to try more of the delicious foods at the park. We love the nachos from the Kool Kactus booth in Roller Coaster Alley because you can load them up with all of your favorite toppings for no extra cost & all for under $9! This meant that everyone could try their favorite topping & have a filling, tasty meal we enjoyed!
Panini's & Sandwiches at the High Moon Saloon
If you'd like a break during the day to sit down for a quick meal and enjoy some entertainment, the sandwiches at the High Moon Saloon are all under $10, making it an economical meal option for the family. You can order panini's, sandwiches & salad at the bar & then take a seat inside the restaurant to cool off & enjoy a magic show or piano entertainment while you eat. 
Must-Have Snacks & Treats:
Funnel Cakes 
One of our favorite treats is funnel cakes & I love that Silverwood offers a variety of different flavors like strawberry, fruitfetti & huckleberry. These are so affordable, too, as you can pick any funnel cake before 5 pm for just $5!
These funnel cakes are huge, so they can definitely feed several people for a fun dessert option at the park! Head to the Sugar Shack in the Country Carnival area in the afternoon to grab your funnel cake for a mid-afternoon snack!
Ice Cream 
Summertime fun always includes ice cream, am I right?! Nowhere will you find as big of scoops of ice cream for the "single-serve" (or as tall of soft-serve cones) as Silverwood! This is such a budget-friendly treat because the scoops are so generous that you can absolutely share this treat with others! Try your ice cream in a waffle cone, waffle bowl, or bowl, all for the same price, too!
Kettle Corn 
Kettle corn is the perfect sweet snack when you have the munchies in between meals at Silverwood or if you are headed on the train and want something to eat while you ride & relax. We got this small size for under $5 & it not only lasted our afternoon in Silverwood, but we also had extra to bring home on our road trip.
Chocolates at the Candy Store
I love a good piece of chocolate & the Silverwood candy store has such fun flavors, such as this Huckleberry caramel! And for less than a dollar – it's the perfect indulgence whether you need a pick-me-up in the middle of your day or a fun way to end your day at the park! So many fun candy options in the candy store – we love to head in there at the end of the night to grab some treats for the drive home.
Thirst Quenchers:
Souvenir Sports Bottle
Absolutely the best value for your money for drinks at Silverwood is the Sports Bottle for $11.99 (buy additional cups for $9.99). You'll get free refills all day on your first day & refills for just $.99 every day you bring it back to the park. This will work for any of the sodas, regular lemonade, or iced tea. Bring it back all summer long & save big on those drink prices! Plus, have a great souvenir cup for home & eco-friendly, reusable bottle, too!
Slushie Drinks at Boulder Beach
On a hot day, nothing is more refreshing than floating down the mile-long Elkhorn Creek lazy river & enjoying a slushie from The Cove, a float-up bar in the lazy river. You can choose from an alcoholic or non-alcoholic slushie drink option to cool off in the heat. The best value is if you get the non-alcoholic slushie for under $5 & you can get a refill for just $.99!
These are just a few of our many affordable food & drink favorites from Silverwood! As I said earlier, all of the food is so affordable, with large portion sizes that will fill you up! So, you really can't go wrong with any of the dining options! 
What are your favorite affordable food & drink options at Silverwood?
Meet The Conductor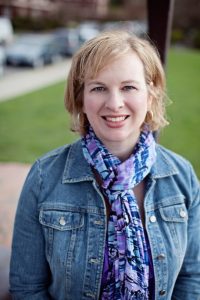 Jen Dotson is the co-owner of Thrifty Northwest Mom with her business partner, Sia Hills, where she's been blogging for over 12 years. She lives in the south Puget Sound area of Washington with her husband and 12 & 15-year-old daughters. She was a military kid who grew up living all over the US, but her favorite destination has always been the  Northwest. She & her family love to travel & explore around the PNW & they love outdoor adventures such as hiking, kayaking, snowshoeing, & more. She loves to share ways for families to make memories together exploring the beautiful PNW & all it has to offer!