8 Tips for Taking Great Photos at Silverwood 
Don't drag your camera equipment to the park. Capture those impromptu magical moments with your phone! Check out my 8 best photo tips for a day at Silverwood. 
1. 
Make sure your camera lens is clean
Being in your pocket all day or rubbing up against something in your backpack or purse can leave dirt and film on your phone camera's lens. You may not even notice it while you're busy taking pictures, but you will when you look at them later! So, take a second to give it a clean before snapping a pic! 
2. Take LOTS of pictures of EVERYTHING
 Since we're not dealing with rolls of film limited to 36 exposures, snap away; our phones can hold an unlimited number of photos, and you can delete the bad ones when you get home! Take pictures of YOUR entire day! Here are a few scenarios that have created some of our family's favorite snapshots:
• While you're eating (Take pictures of your food! Where else can you eat a wide variety of food in one sitting?)
• While you're watching shows (Some of my favorite photos are of the kids' faces while they're watching the Nick Norton magic show or riding the historic Engine No. 7)
• While you're on the ride (This doesn't work for dark rides and coasters, but pictures taken on rides like the Roaring Creek Log Flume and Thunder Canyon are always a hit.)
3. Take a break from the camera sometimes, too
 We have all spent too much time behind the camera and missed out on the experience of the moment. While it's great to capture those precious moments, you don't want to regret not taking part in something, because you were too busy trying to get that perfect shot.
4. Have more than one "official" family photographer
 If one person takes ALL the pictures, ALL the pictures will be missing that one person. You'll also have a much more interesting array of photos if everyone participates. Plus, our kiddos know how to work our phones better than we do, so take turns, and you're much more apt to capture different perspectives and pics that you might not have thought to take!
5. Strike a pose!
 You'd be hard-pressed to find a "bad" backdrop for a picture at Silverwood, but if you don't like having your picture taken, it will show! Have fun with it and strike a pose! 
6. Use a makeshift tripod
 As if you don't have enough to carry, why lug around a tripod all day? Be creative; use a trash can or railing to steady the camera instead. 
#ProTip: this works great if you're trying to capture a photo of the whole crew. Use the timer feature on your phone then run!
7. Take "scene setting" shots
 Tell a story with your photos by taking pictures of the whole process. (i.e., The line you waited in to ride your favorite coaster, the sign outside of the restaurant, the crowds before a show, the kids eagerly running to the next ride, etc.) These pictures usually end up being the ones that turn out the best!
8. Look back on your day! 
 After a long day at the park, pile onto one bed to look through your pictures from the day. This is a great way to help the kiddos wind down and reflect on all the fun that was had! #ProTip: print out your pics and create a photo album that the kiddos can look through whenever they want
Yes, this is a blog about taking great photos, but at some point, you must know when to stop documenting and when to start enjoying. There are some memories that can't be captured. Now go plan your trip to Silverwood and get ready for a day of epic fun! 
Meet The Conductor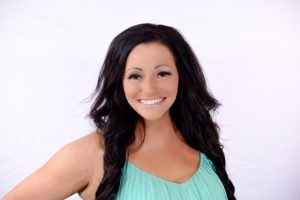 Allison is a small business owner who once struggled to keep her businesses social.
Her expertise comes from experience, trial by error, extensive research, and plenty of failures. Over the years, she has learned exactly what it is that business owners struggle with most. It is these life lessons that have inspired her to provide her fellow business owners with a service that will make a difference in their business the same way it has for her!
Her goal is to use her expertise to help others find the hidden revenue opportunities in Social Media so that they too can achieve the success they deserve without the stress that social media causes them!
As a result of the successful business that she has built, she is able to pursue other passions! Allison is active in the community, works with several non-profits and it is her mission to spend her free time uplifting other women through her Passion Project the BuildU Girl Gang. Her resume includes owning and operating three companies, teaching Social Media courses at several local colleges, consulting for large corporations and she has opened 13 businesses from the ground up. With a passion for business and marketing, Allison topped off her education earning a master's degree in Organizational Leadership from Gonzaga University. To summarize, this woman is a force to be reckoned with. A one-woman wrecking ball!