Silverwood Theme Park & Boulder Beach Water Park are one of our favorite places to head during our Pacific Northwest summer. We love to spend several days taking full advantage of all the rollercoasters, shows, waterslides, yummy food & more at Silverwood. However, if you want to cut costs or if you'll just be traveling through the area for a day, one day at Silverwood is still a blast!
We will show you how you can maximize your time to enjoy both the theme park & water park all in one day to have a great mix of all that the park has to offer for all ages in your family!
Tips to Maximize your Day:
Arrive at opening & leave at closing to get the full day between both parks

 – Both the theme park & waterpark open at 11 am. Know the hours for the day you will visit as the waterpark typically closes at 7 pm in the summer & the theme park closes at 9 or 10 pm.

Have a plan

 – Look at the Silverwood website before you visit to create a plan for what is most important for everyone in your family & map out a general itinerary for the day using this 

map

. With 1 day, you want to make sure you don't miss out on any show times and have an idea of where to go.

Be strategic about which rides to ride

 – the morning tends to be the quietest, so head for the most popular rides first to beat the lines.

Try to visit on a weekday or a spring/fall weekend

 – this is your best bet for lower lines, so you can fit in as many rides as you want!

Utilize the lockers

 

if you're doing both parks on the same day

 – bring all of your waterpark items (swimwear, towels, etc) & store them in lockers in Silverwood (check the 

map

 to find the most central location). This will save time, so you don't have to walk back to the parking lot to get everything
Itinerary:
10:30 am – Park your car, grab your waterpark items & walk over to the park when the gates open. You'll have some time to browse in the Silverwood Coffee Roasting & Trading Co shop & grab a coffee or pastry or shop for souvenirs while you wait to enter the main park at 11 am.
11 am – Head to the theme park first to tackle the most popular rides. Stunt Pilot, Aftershock, Tremors & more of the big rollercoasters would be good options for those who love thrill rides, as these lines will be longer later in the day. If you love the water rides, Thunder Canyon can get longer lines, especially on hot days, so you could ride this one early, too (If you don't mind being wet early).
12:30 pm – Head to the High Moon Saloon for lunch & visit Marvin the Talking Moose. You might even catch a show by Marvin the Moose or Mad Mike's magic show while you eat. Or if you want more relaxation, bring your sandwiches with you on the train. The train leaves on the hour, so get in line after grabbing your sandwiches & then unwind for a bit as you enjoy the train entertainment on this leisurely train ride.
1:30 pm – It gets toasty warm in the heat of the day, so it's the perfect time to try out one (or both) of the water rides at Silverwood – Thunder Canyon & Roaring Creek Log Flume. You will get wet (especially on Thunder Canyon), but it feels so good to cool down!
2:30 pm – Now that you're wet, it's the perfect time to head to the water park. Grab your items from the locker & head to the waterpark to change. Get your thrill at Velocity Peak or Riptide Racer waterslides, or grab the family for group tube rides on Ricochet Rapids or Avalanche Mountain. Once you've had some action rides, head over to Elkhorn Creek lazy river for an opportunity to unwind & relax in the sun.
4:30 pm – Depending on how long you want to spend at the waterpark & how late you want to eat dinner, change into your clothes & head back over to the theme park to grab dinner & a show. There are 2 evening show times of 5 pm & 7 pm for the award-winning, Vegas-style Nick Norton magic show. Make sure you're there at least 30 minutes early to grab a seat, order your pizza & enjoy your meal while watching this mesmerizing magic show.
6 pm – If you choose the earlier dinner show, then you'll have plenty of time to enjoy more rides the rest of the evening. Rollercoaster Alley has a mix of rides for those who love the thrills -everything from Panic Plunge to SpinCycle or get some air as you fly down the hills on the Timber Terror rollercoaster.  
Take a break from rides with dessert – Silverwood is known for their massive ice cream cones! Their delicious single scoop cones are big enough to share with your friends or family. Or try the funnel cake & take it up a notch with a topping like huckleberry or fruitfetti. While you're enjoying your dessert, it's the perfect time to play some carnival games, just like a day at the fair. End the night in Country Carnival, where you experience the twists & turns at full speed on the Corkscrew rollercoaster, or for something tamer, try out Krazy Kars bumper cars for laughs or take in the nighttime views across the park from the Ferris Wheel!
This is a fun-filled, busy itinerary for a 1-day visit to Silverwood Theme Park! You'll probably walk a few miles by the end of the day, but you'll have a nice mix of water park time, shows & thrill rides to give you a good taste of all that Silverwood has to offer! 
Meet The Conductor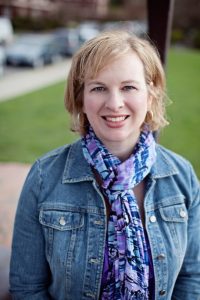 Jen Dotson is the co-owner of Thrifty Northwest Mom with her business partner, Sia Hills, where she's been blogging for over 12 years. She lives in the south Puget Sound area of Washington with her husband and 12 & 15-year-old daughters. She was a military kid who grew up living all over the US, but her favorite destination has always been the  Northwest. She & her family love to travel & explore around the PNW & they love outdoor adventures such as hiking, kayaking, snowshoeing, & more. She loves to share ways for families to make memories together exploring the beautiful PNW & all it has to offer!