You've been to Silverwood Theme Park many times, but did you see everything? Sure, you saw the roller coasters, the rides, the shows, the food – but did you see EVERY thing? Here's a little photo quiz to see just how well you know the park. If you get all of them right, you're a super sleuth – and a really big fan of Silverwoood!
Answers:
A: In the gardens of the Country BBQ
AA: Carousel

B: Inside the Train Depot
BB: Display between the Chuckwagon and Thunder CanyonB: Inside of the Train Depot

C: Inside Lindy's Restaurant

D: Inside the Country Carnival Toy Store

E: The front of the #7 train

F: The Silverwood Coffee Roasting & Trading Co.

G: In Front of the Shooting Gallery

H: Inside the Roaring Creek Log Flume

I: Stunt Pilot

J: Garden area in Coaster Alley

K: Thunder Canyon

L: The Puppy Go Round

M: Inside the Quiet Garden

N: Theatre of Illusion

O: Kool Cactus

P: Outside of Roaring Creek Log Flume

Q: Inside of the Arcade

R: The garden next to the Main Street Theatre

S: The Shooting Gallery

T: Outside of the Theatre of Illusion

U: General Stuff Mercantile

V: Curtiss' Candy Factory

W: Outside of Lindy's Restaurant

X: Along the Route of the Train Ride

Y: Also along the Route of the Train Ride

Z: High Moon Saloon

Meet The Conductor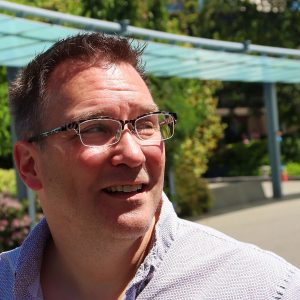 Jeffrey Totey  and his wife live in the greater Seattle area and is a freelance writer and owner of Writer of Pop Culture website which focuses on pop culture, movies, TV, theme parks and more.