Visiting Silverwood is one of our favorite family vacations for the summer and we love to head over for the week to explore the beautiful area around north Idaho (see how to turn your Silverwood trip into a weeklong vacation!).  North Idaho has a wealth of wonderful restaurants to try – here's our favorite family friendly restaurants to check out on your next trip to Silverwood!
Belle's Brunch House or Chomper Cafe
Since Silverwood doesn't open till late morning, we love to eat breakfast out & there is something for everyone at either Chomper Cafe or Belle's Brunch House. These are owned by the same owner with similar menus & both located in Hayden, with Belle's Brunch House right on the highway  just 15 minutes or less from Silverwood. Don't let it's unassuming location fool you, – this restaurant is so charming on the inside & the food is incredible! They source as much food as possible from local farmers & suppliers, so it's fresh & so flavorful with large portions.
Chomper Cafe is about 10 minutes further away but this location is great for those with younger kids as it's right to Stoddard Park with a playground to get the wiggles out. The restaurant is set in an old farmhouse with barn on the property & plenty of green space to roam around. On a beautiful summer day, the patio is so picturesque, so we loved sitting outside.
Le Peep  
Le Peep is another breakfast or lunch favorite due to its incredible outdoor dining views of the Spokane River in the Village at Riverstone area (within minutes of many Couer d'Alene hotels). On a sunny day, sitting under the umbrella at your table & enjoying one of their ever-changing pancake specialities or many Eggs Benedict varieties is the perfect way to start your morning. Kids will love watching the boats come & go along the river.  They have an extensive gluten-free menu, too.
Terre Coffee & Bakery
If you're looking for something quick on your way to Silverwood in the morning, look for one of the multiple Terre coffee shops around the area for a flavorful cup of java &  mouthwatering, made from scratch baked goods such as cranberry almond scones or a giant cinnamon roll. We love that they have some family-favorite board games to play like Ticket to Ride & Catan if you want to relax & unwind with the kids before a busy day at Silverwood.
Midtown Bluebird 
If you've spent the day at the lake or need a break midday for lunch, the Midtown Bluebird Cafe is just up the road from the city park & right in the heart of the cute midtown shopping area.  They have a cute outdoor dining area in front & to the side of the cafe as well as an old-west themed look inside the restaurant. Kids will love the grilled cheese or mac & cheese, both made with Cougar gold cheese, making it super creamy & absolutely delicious. Adults will love the salads with hearty portions, fresh summer produce & unique offerings.
Theater of Illusion Pizzeria 
If you love a good show, the Nick Norton Magic Show at Silverwood Theme Park is one of the best options for family friendly entertainment in the area & we love that it's lunch or dinner + a show at the same time! Not only is it very affordable (16″ large pizzas start around $15 to feed the whole family) but you can enjoy your pizza while being entertained by the impressive magic tricks & stunts by Nick Norton & his team. It's just 30 minutes long, so it's the perfect length of time for all ages and he keeps you sitting on the edge of your seat the whole time you watch!
Tomato Street
After a busy day at Silverwood, Tomato Street is an Italian restaurant in Couer d'Alene with a cozy vibe & the perfect family atmosphere. They offer an extensive menu of pizzas, pastas, calzones & even lazonnis (lasagna turned into a calzone). Their kids menu is affordable with plenty of options to choose from, too. And kids (& maybe adults too!) will love the butcher paper covering the tables to show off their artwork & the garlic bread to enjoy as you wait for your meal!
Chuckwagon John's All You Can Eat BBQ Buffet
For those of you with tweens or teens, you know their appetite is endless, so Chuckwagon John's All you can eat BBQ at Silverwood is the perfect place to head for a filling meal that won't break the bank. Kids ages 3-7 are just $8.99 & 7 & up are $18.99, but that includes as many trips thru the buffet line as they want! You'll find everything from BBQ pork, chicken quarters, plus sides such as corn on the cob, watermelon, mac & cheese & more! Drinks are included, too. The restaurant is in a picturesque, quieter, shaded setting, so it's the perfect place to relax & cool off during a busy summer day.
Meltz Grilled Cheese
Grilled cheese is pretty much a kids' staple food so you know they will love Meltz Grilled Cheese! But, it's definitely not just a restaurant for the kids as Meltz was voted by USA Today & the Thrillist as one of the best grilled cheese sandwiches in the nation. This counter-service restaurant is in a gas station strip mall, but don't let that stop you from enjoying these inventive sandwiches. Everything from the Potsticker Meltz grilled cheese complete with dipping sauce, the Pork Belly Banh Mi grilled cheese or the Oinker with sharp cheddar, BBQ pulled pork, mac & cheese, bacon & fried onions! Yum!
Panhandle Cone & Coffee
Nothing is better on a hot summer day than ice cream to cool you down & we loved the creamy & original flavors from Panhandle Cone & Coffee. They have locations in both Sandpoint & Couer d'Alene and they offer such unique & delicious ice cream flavors including some great dairy free options too. Favorites for our family included the Toasted Coconut & Marionberry (a seasonal flavor) and the Salted Caramel & Brown Butter Cookie flavor, which had huge chunks of cookie throughout it. Definitely a kid & teen favorite!
Let us know your favorite family-friendly places to eat around Silverwood! 
Meet The Conductor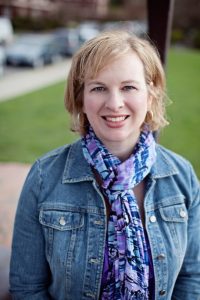 Jen Dotson is the co-owner of Thrifty Northwest Mom with her business partner, Sia Hills, where she's been blogging for over 12 years. She lives in the south Puget Sound area of Washington with her husband and 12 & 15-year-old daughters. She was a military kid who grew up living all over the US, but her favorite destination has always been the  Northwest. She & her family love to travel & explore around the PNW & they love outdoor adventures such as hiking, kayaking, snowshoeing, & more. She loves to share ways for families to make memories together exploring the beautiful PNW & all it has to offer!