If you're from out of town & planning a trip to Silverwood or Scarywood, of course, one of the biggest questions is where to stay when visiting! It really comes down to how far away you want to be from the park & what kind of amenities you are looking for in your lodging. Are you looking for something with more family fun options for the family to enjoy during the off-hours when Silverwood is closed? Or do you prefer a quieter, peaceful location where you can relax & unwind after a busy day at the theme park or water park? We've got all different options to share with you, so you can pick the best option for you & your family or friends!
Make sure to check out Silverwood's list of lodging partners to see which lodging location might be the best fit for you!
Athol / Hayden Area
Silverwood RV Park
If you want to maximize your time at Silverwood and be able to take breaks during the day, staying at Silverwood RV Park is the place to be! You won't have to worry about drive times or parking fees; you will be right there across the highway from Silverwood & next to the Silverwood parking lots. So, it's perfect if you have little ones who might need a break or two for naps or just some quiet time during the middle of the day. Or head back to your campground for either lunch or dinner to save on food costs. This can be helpful if you have kids who span across different age groups – for example, preschoolers to teens. The little ones can head back for naps while the older kids/teens can stay longer at the park without the whole family having to leave. You can bring tents or RVs to the campground, so it's definitely the best budget-saving option for lodging near Silverwood.
Triple Play Resort
If you're looking for one of the closest hotels to stay at near Silverwood, the Triple Play resort is definitely quite close – less than 20 minutes away as it's located in Hayden, Idaho. Triple Play is a hotel + family fun center & water park all in one. Plus, it comes with a free breakfast, so that makes for extra savings.
The highlight of this hotel is the amazing indoor & outdoor entertainment options for kids & teens. Your kids or teens can wake up early & try some activities out before you head out to Silverwood for the day. Teens will love the adventure aspect of the resort – everything from the thrilling Raptor Reef waterslides to Laser Tag to Go Karts; it's definitely a cool place to hang out with friends & family. Find out more about Triple Play here!
Cedar Mountain Bed & Breakfast & Cabin
Other than the Silverwood campground, the Cedar Mountain farm is definitely the next closest location to Silverwood for lodging options, as it's just 2 miles away. They offer several different lodging options, including a log cabin with your own kitchen, as well as a stay in their farmhouse, which offers a delicious home-cooked breakfast included in your stay. If you are looking for a more budget-friendly option, they also have a campground on-site as well for RV or tent sites.
The best part about staying at this farm is that it's on over 440 acres in the valley and filled with animals to visit during your stay as you explore the farm property & all of the many hiking trails & places to relax & unwind in nature. Kids will love hanging out with the mini ponies, rabbits, goats, sheep & more to feed & pet.
Coeur d'Alene
Hampton Inn
If you are looking for a nice hotel in a great location in Coeur d'Alene, we found the Hampton Inn to be a great option because of its proximity to the freeway to head to Silverwood Theme Park in about 30 minutes easily. Plus, it's in a beautiful area of the city as it's close to the Spokane River & the new Riverstone Complex, with plenty of great restaurant options within walking distance (such as one of my favorite places for breakfast – Le Peep). You can walk along the riverfront boardwalk area, which is so beautiful during any season. The Hampton Inn offers nice amenities such as free breakfast, an indoor pool & hot tub & it's pet-friendly, too, so it's a great family-friendly hotel for your Silverwood stay.
One Lakeside
Photo Credit: One Lakeside resort
Suppose you want to be right in the heart of Couer d'Alene and want some relaxation during your time away from Silverwood. In that case, the One Lakeside resort is a beautiful & luxurious location to visit, offering 1 – 3 bedroom suites for more space, full kitchens to have meals in & washers/dryers. It's easy walking distance to all the many delicious restaurants & fun shopping boutiques that Couer d'Alene offers downtown. Plus, the wealth of outdoor adventures right out your doorstep will be so convenient – with the city beach & the many water sports & boat rides right across the street. You can also take a hike to Tubbs Hill or enjoy the splash pads at McEuen Park, minutes away. The One Lakeside resort is dog-friendly with an outdoor terrace & dog run, patio seating & gas grills. You can also upgrade to access the rooftop terrace with an adults-only hot tub if you want some alone time in the evenings.
Sandpoint 
Best Western Edgewater Resort
We love the quieter pace of the small town of Sandpoint, located about 35 minutes north of Silverwood and on Lake Pend Oreille. If you want a hotel right on the water & close to food & shopping (the city beach and downtown Sandpoint are both within a minute's walk) – the Best Western Edgewater Resort definitely has a gorgeous location on the lake. It is an older hotel, but the location can't be beaten, especially if you stay on the ground floor – walk right out your patio doors & head out to the beach. It's a quick walk into town to a number of great restaurants and don't forget to stop for delicious ice cream at Panhandle Cone & Coffee.
Have you visited any of these locations – where is your favorite place to stay near the park?
Meet The Conductor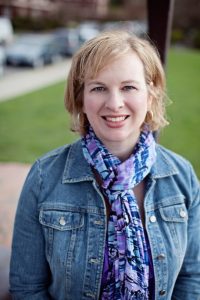 Jen Dotson is the co-owner of Thrifty Northwest Mom with her business partner, Sia Hills, where she's been blogging for over 12 years. She lives in the south Puget Sound area of Washington with her husband and 12 & 15-year-old daughters. She was a military kid who grew up living all over the US, but her favorite destination has always been the  Northwest. She & her family love to travel & explore around the PNW & they love outdoor adventures such as hiking, kayaking, snowshoeing, & more. She loves to share ways for families to make memories together exploring the beautiful PNW & all it has to offer!