We're the Batemans! We are a family of 8! We have 6 kids from age 17 down to 6. We love going to Silverwood as a family because it is entertaining for every age. The weather has finally warmed up in North Idaho so we were anxious to get out and enjoy the fun at Silverwood!
We enjoy experiencing the park together, but will also divide into groups at times to make sure everyone gets to enjoy the rides and attractions they want to!
My older kids really love the roller coasters. My 8 year old son has always loved the younger kids area, but was ready to experience some bigger rides with his older siblings! He was a little nervous but was feeling brave and ready for a new adventure!
His older siblings were anxious to share all the fun with him! They took him on Timber Terror and Tremors for the first time and he loved them! I think he got a little taste of the thrill and is ready for more!
While the older kids and my husband ran around together, I enjoyed the younger kids area with my 6 year old! He has fond memories of Silverwood from years past and was very giddy to get to enjoy the fun again!
The rides are all conveniently located near each other which makes it easy to bounce around from ride to ride to keep the action alive. However if you are looking for a moment to relax or need some down time with a little one, Chrissy's Quiet Corner is just what you need. It's nestled near all the fun rides for the littles, but tucked away just enough to allow a little relaxation.
The Crazy coaster and Tiny Toot coaster are probably his favorite rides. There's nothing better than hearing a little one squeal in delight! I have to say the Crazy coaster is pretty fun even as an adult! We enjoyed it multiple times in a row!
There were so many times we'd get off a ride and he'd race back into line to ride it again! He definitely has his favorites!
You can check out all the amazing rides on Silverwood's website, under Rides and Slides. There you will find a rundown of each ride/slide and the intensity.
We typically will meet up as a family to grab a little something to eat. There are so many fun restaurants and shops to choose from. I'd highly recommend The Theatre of Illusion Magic Show. It is so fun and you can feed your family fresh baked pizza, nachos, pretzels, and salads while enjoying the show. Yummy!
The food is tasty and the show is really good! Our entire family of 8 was thoroughly entertained. The amount of times my 8 year old looked at me with an astonished expression on his face after a magic trick was impressive. All my kids were amazed. The show is jam packed with vanishing tricks, levitating, humor and surprise magic acts! It is definitely a must see attraction at Silverwood.
There's never a dull moment at Silverwood, and always something for every age to enjoy! I love that the park is always clean and very well maintained. There are beautiful flowers in bloom everywhere, and cheerful music playing throughout. It's a wonderful place to create family memories.
Meet The Conductor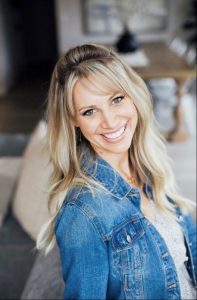 I'm a Mom to 6 amazing kids and have been married to my husband Todd for almost 19 years! We live in Coeur d' Alene Idaho. I enjoy spending time creating beautiful spaces in my home and others! I share all the details on my Instagram account @myhouseof8. We enjoy our adventures at Silverwood and am so excited to be teamed up with them.