So you've got yourself a picky eater? You're not a fan of different flavors or different. The term "picky eater" can mean many things ~ Hopefully, you'll find our advice helpful!
That's okay; no judgment here.
We've got the news on that for you!!
I'll cover each place to eat first and then touch on some classic picky items that you may want to know as a good option for you!
Here's a list of all the Food places to get "real food."
Main Street:
Lindy's Restaurant 
High-end, delicious food that we cannot rate enough.
      2. High Moon Saloon 
Pulled pork sandwiches and more ~
      3. Theatre of illusion Pizzeria
Okay, These are excellent portions, sharable and amazing. Most people like pizza, so this is definitely a good option. Did we mention the magic show?
Country Carnival:
Country BBQ
Chicken strips, Burgers, Pulled pork, and more. It's a fairly safe option for that classic BBQ vibe. (However, if you have the time, Head to Chuckwagon in Coaster Alley, as this is going to get you that pulled pork and more)
      2. Caselli's Pizzeria
You can go ahead and just note that I've written about this below. Amazing pizza, good
Critter Camp:
Kid's Kafe
There's safety in Sandwiches. AMIRIGHT?
The Kid's lunch boxes are always a safe bet for the kiddos, plus they get a cute box, which definitely seems to win some points with the kids. Everything tastes better when it comes from a cute little box!
Coaster Alley:
Chuckwagon
This is, without a doubt, our MVP for this blog. If you keep on scrolling, you can read all about this! You don't want to be missing this for your picky eater or just in general..
      2. Kool Cactus
Hand's up for Mexican foooooood. Burrito bowls, burritos, quesadillas, and more. You can create each dish, so if you don't like something, it's completely customizable! A serious WIN!
Boulder Beach: I need to try these
Granite Grill 

Pablo's

Chicken Shack
For Snacks:
Main Street:
Main Street Theatre
Classic popcorn, take the time to refill (or purchase for the first time) those refillable popcorn buckets.
2. Caramel Apple
These are perfect, with not too much caramel. They are also not hard, so you don't feel like you're breaking your teeth. You know what else is cool? (This has nothing to do with picky eaters, but I literally have to share this) You can ask for a takeaway box, and they have these apple-shaped boxes. So if you don't finish it, you can pop it in and take it home or save it for later!
3. Sweet Treats
I don't know a lot of people who don't like fudge, but I'm just going to say it's a good option. The smell is divine ~ Don't be surprised that when you've finished buying your caramel apple, you're going to be walking to the fudge counter. It's kind of a given, and I'm not sorry about it.
Country Carnival:
Dippin Dots
Tiny orb ice cream!
     2. Kettle Corn
Okay, so this might be the best kettle corn I've eaten in my life.
3. Sugar Shack
Here you are getting your funnel cake, Elephant ears, and the most delicious lemonade I've ever had. I hope you like huckleberries or Strawberry lemonade because it's the best.
4. Ice Creamery 
One scoop Is enough for a family of 4. It's no wonder there's always a long line!
5. Downrush Slush
Everyone loves slushies. That is all I need to say.
Coaster Alley:
Seismic Sno Cones
These are genuinely amazing and typically have a very short line. You want to be also trying some of their custom snow cones unique to Silverwood. We tried the Sour Caramel apple. And it was amazing. So refreshing for a hot day!
      2. Dippin' Dots
Tiny orb ice cream!
      3. Coaster Alley Refreshments
Here you will find coffee and alcoholic beverages. Maybe not for a picky eater, but if you're feeling picky like you just want an adult drink… Then this one is for you.
Boulder Beach: 
Oasis 

The Cove

Dippin' Dots
Tiny orb ice cream!
Boulder Beach Swirl

Desert Island

Cabana Coolers
For Coffee: Because sometimes you just need that caffeine boost
Silverwood Coffee & Roasting Trading Co. (Main Street)

Victorian Coffee House (Main Street)

Coaster Alley Refreshments (Coaster Alley)
All in all, almost everything at the park is "safe" for a traditional "picky eater" without sacrificing flavor.
For those of you who are GF, DF, or low-carb. There is a blog for you HERE
The Real MVP here:
Chuckwagon
You're never going to lose when it comes to the Chuckwagon because, at the end of the day, it's all-you-can-eat, and the food is literally amazing. SERIOUSLY GOOD. (The green beans and mac and cheese are just pure DROOL… SO SO GOOD)
We've got green salads, potato salad, coleslaw, hot dogs, pulled pork, mac n' cheese, green beans, beans, watermelon, corn, rolls, cookies, chicken, drinks, and more ~
Your picky eaters are going to be happy, Gluten or Dairy intolerance, those of you on a low-carb or Keto; It's just all in all the best place at the park.
It's the best bang for your buck, the best flavors, the best place to camp and sit there under its lovely coverage, AND you can hear people screaming on Tremors and Aftershock.
That's a yes, from me.
The two Best stand-alone dishes:
Kool Catus // Burrito
Okay, Shout out to the wonderful lady making the burritos. She had NO idea we were conductors, and she took EXTRA care making this dish. I sat there and watched her for a while. For reals. It was made perfectly. Such care over a "theme park burrito."
I debated including this because I'm now afraid I will have to wait in a longer line. But I promise you, and it's worth it.
We got a Chicken burrito. It was flawless. It's perfect for picky eaters because you pick all the toppings to go on your burrito (or anything from there). This is probably a good place for you.
Maybe we should take a quick drive for dinner…. Hmmmmm…….
Caselli's Pizzeria // Pizza
Something that I think is super important to note. These pizzas are made on-site. You read that right. A theme park making pizza on site?! You're not getting that from Disney (Did I say that? Yes, yes I did)
I can safely assure you that I have tried the cheese, pepperoni, and the Hawaiian, and those personal size pizza's just hit differently and is super delish.
A picky eater's dream. Because who doesn't like pizza?!
Meet The Conductor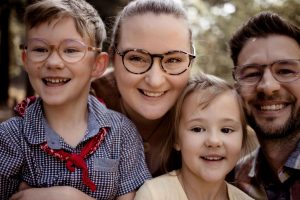 Hi! I'm Hannah! I have a family of 4, hailing from all corners of the globe, we've traveled the world with our kids, and constantly encourage our children to try new things, and experience new things. Enjoying in the little details is just as important to us as enjoy life's major milestones. We've recently moved to America from New Zealand. We have a passion for family, and encouraging family to spend time together. To truly be a unit. I lived 21 years in England, then 10 years in New Zealand, My husband Devin lived 18 years in South Africa, and then 18 years in New Zealand. Our kiddos were born and raised in New Zealand, and don't ask us what our accents are. They just awkwardly change mid conversation to suit the subject for no apparent reason. We love food, family, and theme parks. So with Silverwood, it's a match made in heaven!