Every Dad has a special way of touching our lives, and now it's our turn to show them we care. Don't gift him socks for the umpteenth year running; treat him to a day of fun in the sun! There is a way to celebrate every Dad this Father's Day at Silverwood Theme Park. On June 19 & 20, 2021 – When a family brings Dad to the park and PURCHASES their tickets online or at the front gate, Dad gets in FREE! Here is an inside look at my day at the park with my Dad and a few ideas that might inspire you for this special day or any time of year!
Hoop It Up Silverwood Style
Let Dad show off his skills and make it rain at Silverwood's 3-Point-Shootout game! I grew up in a competitive family, and a little family competition never hurts, this activity is sure to be a slam-dunk, as long as you treat Dad to a delicious drink and some hearty grub at the High Moon Saloon afterward. This is the perfect spot to take a break from the hustle and bustle of the park, grab a sandwich and watch Mad Mikes magic show while enjoying the incredible sights, sounds, and smells of Silverwood! 
#ProTip I recommend the cold cut turkey meal with a root beer float to wash it down.   
Go for a Spin on the Aftershock! 
Help dad unleash his inner child on Travel Channel's Top Hanging Coaster! This metal monster dominates the skies over Silverwood. At 191 feet, this beast is two thrills in one because not only does it take you forwards through a cobra roll and inverted loop, but backwards as well! You'll twist and turn through mind-blowing loops and rolls that will make you shriek when you fly off the seat. If you want to give Dad a rush, try this coaster! 
#ProTip: If your Dad isn't a big ride guy, I wouldn't tell him that you'll be doing this backward!  
 

Take Dad on a Historic Adventure 
 Perfect for Dads that love to adventure (and have a sense of humor), hop aboard Engine No. 7 and embark on a guided train ride through Silverwood's backcountry. Here you'll come face-to-face with sasquatch, wildlife and plenty of jokes! This is also a great time to sit back, relax and enjoy some quality time with Dad while he recovers from his recent rollercoaster ride. Growing up, this attraction was always a family favorite, and it was great to relive it together and take a trip down memory 
 Cool Off at the Cove with a Cocktail 
 After a morning full of excitement, my Dad deserved a break (and a drink). Next stop, Elkhorn Creek! Surprise him with a leisurely float through the lazy river to enjoy a fun frozen drink at the Cove swim-up bar. Their 'Jamacian Me Crazy' margarita is mouth-wateringly delicious! 
#ProTip This is a great place to snap a selfie with Dad to post to your IG!  
 

Say "I Love You" With a Sweet Treat
In my experience, dads are a lot like toddlers. They get hungry every few hours! Avoid a hangry moment and treat Dad to an iconic giant scoop ice cream cone from Silverwood's Ice Creamery. If you're like my family and ice cream is your love language, this is the perfect way to satisfy your sweet tooth and keep Dad happy! 
End Father's Day with a Bang
After a wild day, Dad will be ready to get out of the sun and rest. The cherry on top of our fantastic day ended with a little magic. Share the love this Father's Day with the spectacular Nick Norton Magic Show. This magnificent experience will leave you both in awe. The 30-minute show includes plenty of illusions and sleight-of-hand. You won't believe your eyes! It's the stuff Silverwood memories are made of, and a show your father won't soon forget! My Dad is still talking about the show. (and Nick Norton's beautiful wife) 
Silverwood is filled with a variety of activities, so plan your day with Dad in mind. Time is the most important gift we can give someone, and I hope our day at the park inspires you to spend some time with Dad this Father's Day! 
Meet The Conductor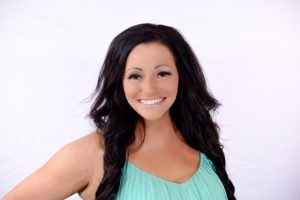 Allison is a small business owner who once struggled to keep her businesses social.
Her expertise comes from experience, trial by error, extensive research, and plenty of failures. Over the years, she has learned exactly what it is that business owners struggle with most. It is these life lessons that have inspired her to provide her fellow business owners with a service that will make a difference in their business the same way it has for her!
Her goal is to use her expertise to help others find the hidden revenue opportunities in Social Media so that they too can achieve the success they deserve without the stress that social media causes them!
As a result of the successful business that she has built, she is able to pursue other passions! Allison is active in the community, works with several non-profits and it is her mission to spend her free time uplifting other women through her Passion Project the BuildU Girl Gang. Her resume includes owning and operating three companies, teaching Social Media courses at several local colleges, consulting for large corporations and she has opened 13 businesses from the ground up. With a passion for business and marketing, Allison topped off her education earning a master's degree in Organizational Leadership from Gonzaga University. To summarize, this woman is a force to be reckoned with. A one-woman wrecking ball!