Traveling with kids across different age groups presents unique challenges on vacation. It takes the right destination and a little preparation to make sure everyone has fun. Silverwood really is that destination, as it offers something for everyone. We have visited with toddlers to teens, and put together some tips based on our experiences.
Tips for All Ages –
Here are a few things that make traveling with kids across multiple age groups easier.
· Bring extra help when possible. We love to travel with the kids grandparents, to have extra eyes and hands to help. 
· Include kids in the planning process, so they are prepared for how the trip will go. Will you be eating out at park restaurants, or do you have a picnic planned? Will they have spending money for carnival games or stores? How long will you spend at the park? How much time will be spent at Silverwood vs. Boulder Beach? By setting expectations ahead of time, you will avoid some complaining that can happen (even on the best of vacations).
·        Plan to visit the park for 2+ days. It will be challenging to make sure all kids get to do all the things they hope to do in just one day. This is a general tip, but I find it more important when you are trying to keep more kids happy.
How to Plan Downtime That Works for Everyone:
When traveling with kids to a theme park, giving them time to rest can be important. The challenge when traveling with different age groups is the downtime they need often falls at different times. Here are some tips I use to try to balance these.
· Teens often want to sleep in and stay up later. Silverwood is perfect for this schedule as it does not open too early.
· Elementary-age kids often like to go all day. Building in rest times that feel like they are playing can work great. Take in a magic show, which will give them a nice block of time to sit and be entertained for example.
· Little ones need to rest more often, so having the right equipment (a stroller) that they can get rest in is often the best way to do this.
Another tip is to stay in the Silverwood RV Park, as it is walking distance from the park for easy mid-day breaks. Then head back to the park for more fun.
(insert triple play image here)
Triple Play Resort is the closest hotel from Silverwood. There are plenty of activities kids can do before and after their time in the park. If you need to leave earlier because you have little kids – your elementary age kiddos can continue their adventure time here.
Tips for Traveling with Toddlers:
Be prepared with the gear you need, but know you can rent some of it onsite too like strollers. There are lockers for rent, if you need a place to store things.
In addition to the right gear, toddlers need time to roam, as well as downtime to rest, so here are a couple of spots for that.
The Quiet Garden
I love the quiet garden to relax and re-energize. When my kids were young, I would grab them some ice cream and head here to rest for a bit.
Enjoy Critter Camp – Use As Family Base Camp
Critter Camp is a good area to use as a base camp for check-ins. Not only is it full of rides the little ones will like, it is generally less crowded than other areas of the park, making it easier to connect with your crew.
Bordering this area, you will find the Tiny Tree House. This is the perfect spot to let your toddlers roam a little.
Use Toddler Springs As Base Camp at Boulder Beach
We love this spot, because it sits back from much of the rest of the park, and is easy to let your kids play while you watch them. There are fewer crowds here, so it is a great meeting spot in the water park. Polliwog Park is another fun spot for younger kids, with slides and a dump bucket, but it will be more crowded.
For more specific tips about traveling with toddlers and young kids, check out Tackling the Park with Toddlers here.
Tips for Traveling with Elementary Age Kids
Elementary age kids is really the sweet spot at Silverwood! It is geared to, and fun for all ages, but your elementary-age kids will likely find everything here magical. There are plenty of rides they will love, as well as the water park. They will want to run and see everything, so mom and dad be prepared to move with this group.
This is the group you really want to make sure you set expectations with ahead of time, as mentioned above. I find this the best strategy to make the day great with this age.
Tips for Traveling with Teens
Teens often love a little independence. Letting them explore the park on their own can make it more fun for them. I like to plan meeting spots and check-in times, but give them some freedom to get out on their own!
Teens love to travel with friends. Even better is when you plan a trip with friends who have kids of similar ages. Check out this article on Visiting Silverwood with Friends, to find more tips on that.
If you are looking for more ideas on things teens will be interested in, check out What Your Teen Wants You To Know About Silverwood here.
One key, with kids in different age groups, is to plan ahead – and then go with the flow when you get there. Planning is important. However, flexibility, once you arrive, is even more critical for a great vacation. To build these tips into your planning process, then just relax and have fun with your family once you arrive.
Meet The Conductor
Sia Hi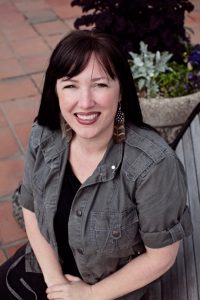 lls has been blogging professionally for over 10 years, and currently co-owns Thrifty Northwest Mom with her business partner, Jen Dotson. Thrifty Northwest Mom is a lifestyle blog, sharing money saving tips for travel, online shopping, DIY and more. She currently lives in the South Puget Sound area of Washington, and loves the Pacific Northwest. Sia's favorite thing to do is to spend time with her family, whether at home or out exploring the world together, and enjoys sharing tips to help other families do that too